The country is basically convention crazy right now, if you think about it. There's a new comic/gaming/fan whatever around the corner every week somewhere in the U.S. But who can afford to go to them all? Now you can build your own with a new indie game called The Con Simulator.
This is probably one of the most fun and insane indie titles we've come across that currently sits on the Itch.io servers, as you can build your own convention however you see fit like it was Sim City. This includes deciding booths, food to serve, even having cosplayers show up. The game is still being worked on as we speak, but if you'd like to give it a shot, just click the link above for more details to download it. Below we have the official trailer and description.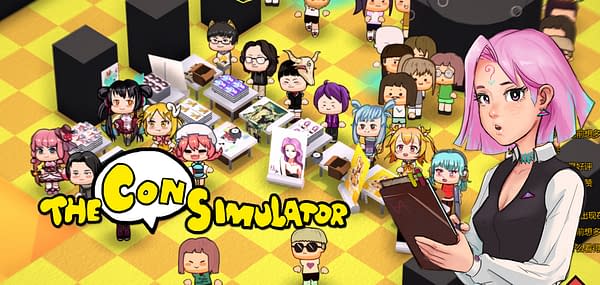 "The Con Simulator" is a simulation game for players who are dreaming about holding their own anime conference. In this game, you can become an eminent cosplayer, gamer, streamer or singer, stand out and become the legendary "Con" organizer, save the economy of your motherland "Republic of Metropolises"! Combining tabletop strategy cards with traditional SLG gameplay, the players are able to manage their "Con" company, invite booths & guests and compete with peers. On the other hand, they also need to deal with several real-time tasks (hire NPC, punish copyright infringement booths) & emergencies (fire hazard, thieves) during the Con as a responsible organizer. And of course, the game is MODable. You can create your personal booths & cosplayers if you want!
Enjoyed this article? Share it!