Magic: The Gathering Tribal Spotlight: Elves, Sylvan Guardians
Hello there, loyal readers! We here at Bleeding Cool have been working hard to bring you a bunch of articles pertaining to the various creature types in Magic: The Gathering. We are calling it our "Magic Tribal Spotlight." Depending on when you are reading this, we either have or will have an article pertaining to Zombies, as they are depicted in Magic, available. This particular piece takes a sharp turn from black-aligned characteristic creatures all the way into green-aligned creatures. Today, we will be discussing Elves and their various incarnations across Magic's planes of existence.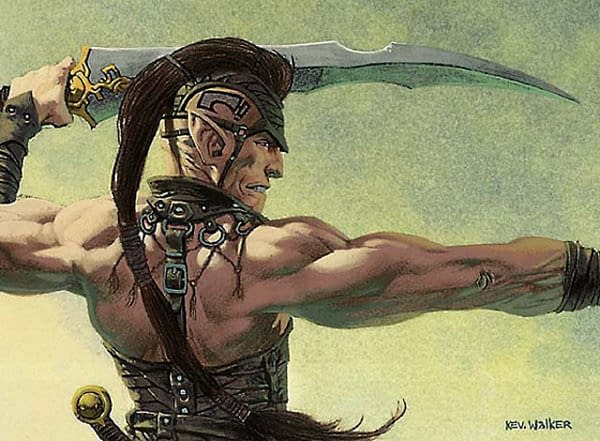 Elves' Origins in Magic: The Gathering
To begin this discussion, much like the Zombie piece we need to look to the very beginning of the game. In the original core sets of Alpha, Beta, and Unlimited, Elves existed in two specific incarnations: Elvish Archers, a 1/2 for two mana that has First Strike (which is, while fitting for an Elf in a roundabout way, stands against green's side of "color pie theory"), and Llanowar Elves, a 1/1 for one green mana which could, in turn, be tapped for green mana itself.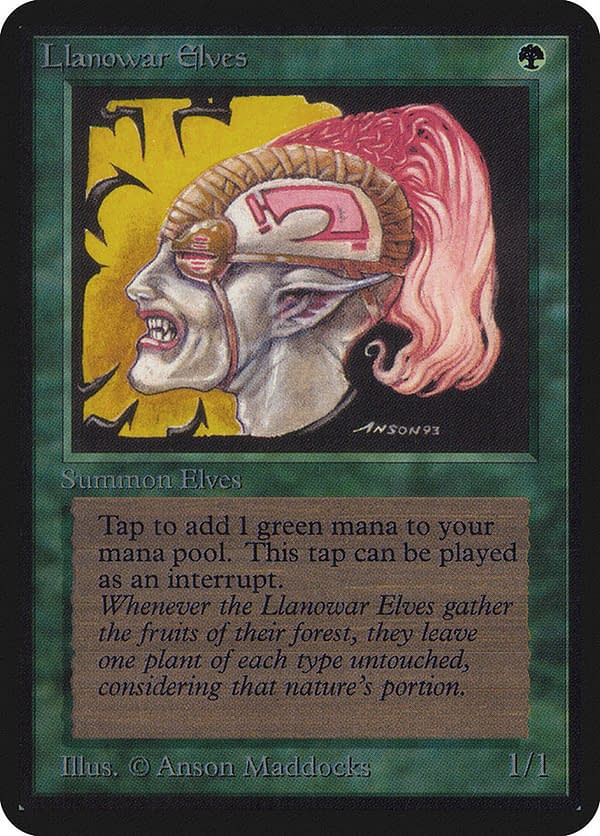 As sets grew more numerous, it became clear that Elves were not going anywhere – between The Dark, Legends, and Fallen Empires, we see all of eight new Elves in the game. It doesn't seem like that's a lot, but given that these sets were pretty small overall and came out when the game was fresh, it matters.
Eventually, we get around to Ice Age, Magic: The Gathering's first three-set block. This block, not counting the third set, Coldsnap (which released years later and added two Elf creatures to the game), gave Magic nine more Elves, nearly doubling the amount previously counted.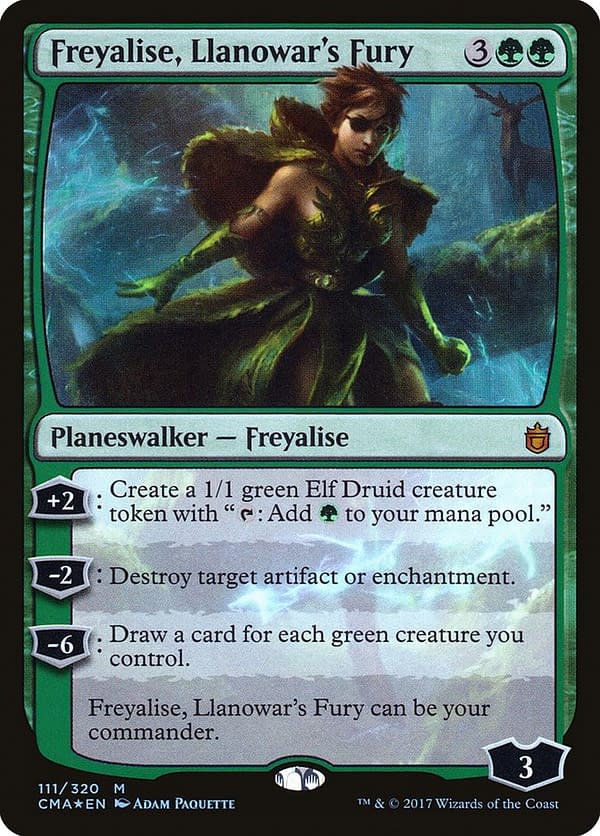 It's interesting to note here that Freyalise, a Planeswalker from the plane of Dominaria and a prominently-featuring character in the Ice Age block, is Magic's first elvish Planeswalker, but only in characterization. She was not given the first elf Planeswalker card – that honor goes to Nissa Revane (Nissa was originally a character who was shoehorned into the "racist elf" trope but was later retconned into being an elementalist mage).
Later Elves And Their Forest Homes
The elves of Magic: The Gathering exist in many different forms and forests on Dominaria. A few such forests we can think of off the top of our heads (besides Llanowar, already firmly represented) are:
The events which transpired to irrevocably alter Dominaria and cause its temporal crisis also affected the elves. Many by that point were driven from their ancestral homes, emaciated and nearly-broken in their will to continue. Before that point in the Magic: the Gathering storyline, however, we traveled across various planes to find many other places with elves of different kinds altogether. These types of elves we will discuss in a later article, however, as the planes of the Multiverse are, as they say in Magic, as numerous as the grains of sand on an infinite number of beaches.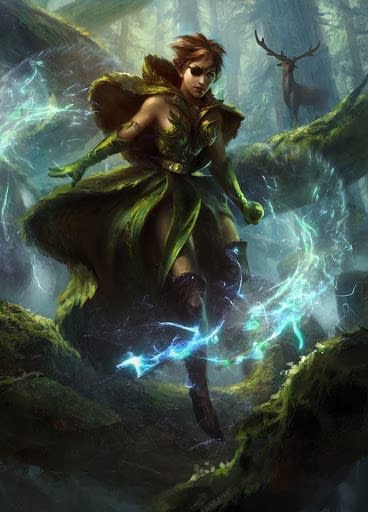 If you liked this Tribal Spotlight, feel free to leave a comment down below! We really appreciate the input.