Looking Over The Items From Cryptozoic At NYCC 2017
We wanted to take a moment to show off one of the cool booths that may not be immediately on your NYCC radar, but it is totally worth your time to go check out. Cryptozoic brought with them a few different items for sale that might appeal to certain geeks. Below you'll see trading cards for the show Arrow, with each one individually signed by the cast members who took part in Season 4. That includes John Constantine himself (who just got an animated series) Matt Ryan.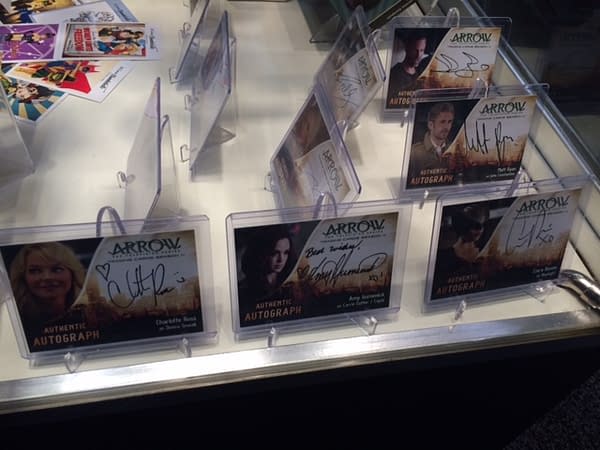 A couple other items that caught our eye were the "Pumps" series, with high heel shoes dedicated to specific heroes like Wonder Woman, Harley Quinn, Supergirl, and Catwoman. The other sets of toys were "Teekeez", which are small tiki idols designed to look like various DC characters like Batman, The Joker, Harley Quinn, etc. Kind cool items for very specific geeks.