Looks Like SNES Games Will Be Coming To Nintendo Switch Online
It looks like we'll finally bet getting SNES games on Nintendo Switch Online, according to some paperwork from a new FCC filing this week. For over a year we've been waiting for the company to make this announcement ever since hackers found SNES ROMs on the Switch for what they assumed was a test. And up until now, we haven't heard a peep as the company as just been loading NES titles to the server every month. But it appears we finally have proof it's happening and probably going to take place over the holidays.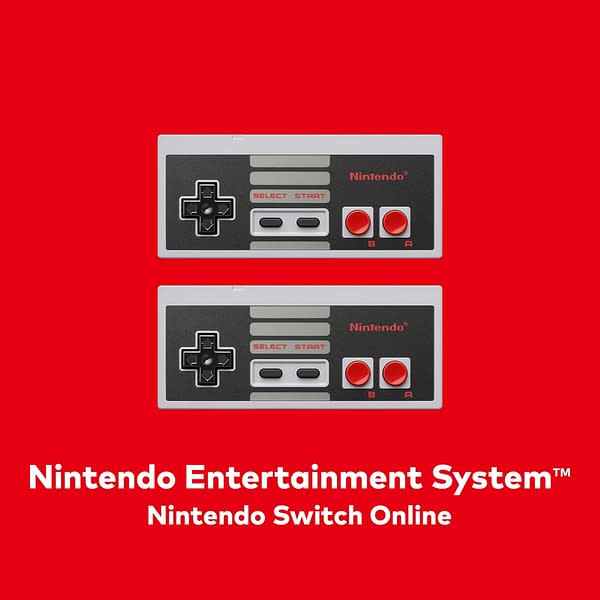 Some people found a new FCC application for a Wireless Game Device for the Nintendo Switch filed this week. And wouldn't you know it, it's an SNES controller. Here's an image from the application showing the back where they intend to put the required label for the device.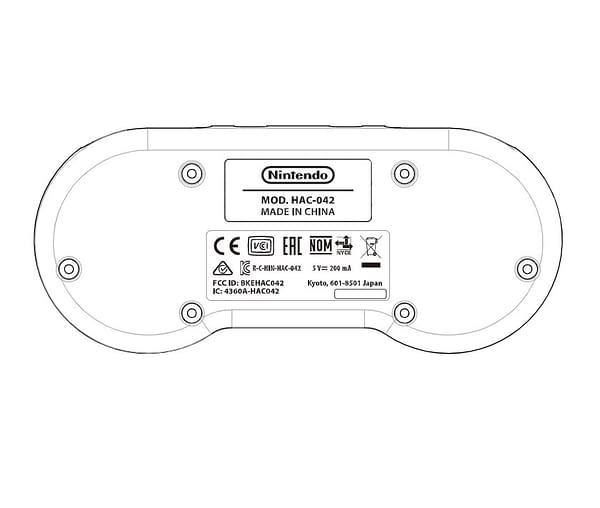 Considering the timing of the application, it feels like Nintendo may be aiming for a holiday release, provided it's approved by the end of September. And if that is the case, chances are we'll either get a promotion for SNES games for NSO at either PAX West 2019 or Tokyo Game Show 2019. Only time will tell, but now we know those games are on the way.