Ahead of the upcoming film reboot starring David Harbour as the titular Hellboy, Mantic Games will be bringing a Hellboy tabletop game to Kickstarter in April. Announced in a press release from Dark Horse, the UK game maker has licensed Mike Mignola's enduring comic book property for a new game to be released worldwide.
The Hellboy board game is described as "a co-operative experience in which players face off against some of the comic's most famous foes. Up to four people take control of iconic BRPD members, such as Hellboy, Abe Sapien, and Roger the Homunculus, before exploring gothic locations and uncovering ancient artifacts." The game aims to "accurately capture the look and feel of Mike Mignola's world-famous comic series."
"Hellboy has a great cast of characters, diverse locations and legendary monsters from the pages of folklore and myth," said Ronnie Renton, Mantic CEO, engaging in the ceremonial exchange of compliments via press release that is contractually required by all licensing agreements between companies. "The comics provide a fantastic foundation on which to build an immersive, fun and fast-paced co-operative board game that will let players experience some of their favorite moments from the series."
"Dark Horse is excited to work with Mantic Games on a Hellboy board game," said Dark Horse Comics' Chief Business Development Officer Nick McWhorter, who assures us that "McWhorter" is indeed his real name. "Mantic is not only a leader in the Miniatures Board Game category, but also have a thorough understanding of Hellboy and the B.P.R.D. storylines and how to integrate them into a game. We're confident they can deliver a board game that fans of Hellboy and miniatures games alike can appreciate!"
Look for this to launch on Kickstarter in April.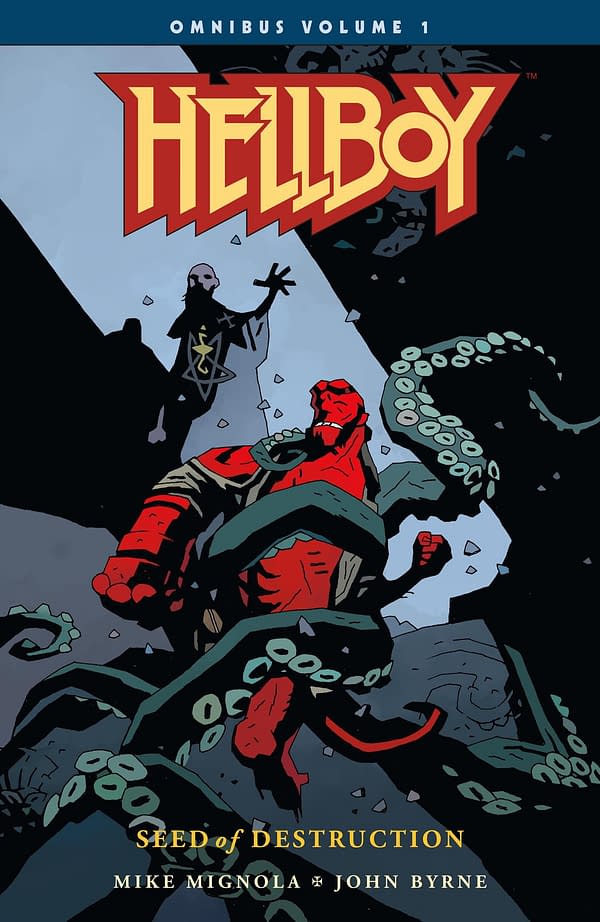 Enjoyed this article? Share it!