Of all the news to come out of the Nintendo Direct feed today, Mario & Sonic At The Olympic Games Tokyo 2020 getting a story mode was unexpected. We now know that part of the game will be set in the past, but what exactly you'll be doing there is a little unknown as the story only mentions Mario, Bowser, Sonic, and Dr. Eggman going back to play the retro-style games to undo some plot Eggman hatched. You can check out more info below sent out by SEGA after the feed as Mario & Sonic At The Olympic Games Tokyo 2020 will be released on November 5th in the U.S. and November 8th in Europe.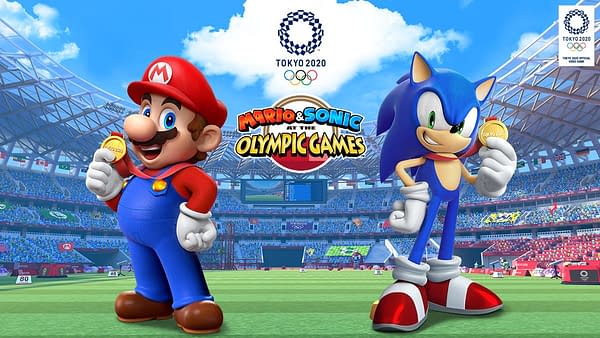 Trapped in Tokyo 1964!

Dr. Eggman and Bowser have formed a powerful alliance in their latest plot to defeat Mario and Sonic. Their plan? Unleashing Eggman's latest invention, the Tokyo '64 console that contains the power to pull users inside a 2D game themed around the Olympic Games Tokyo 1964. Will they ever safely return from the game world of 1964, and if so, how?

Lots of fun minigames, characters and Olympic Games trivia!
Experience lots of fun minigames that use familiar Tokyo landmarks in unexpected ways, like climbing Tokyo Tower, finding the yellow Toad at Shibuya Scramble, and seeing if Sonic can out-race a bullet train. You'll also learn fun trivia (Did you know the new stadium roof is made of material collected from each prefecture of Japan?), unlock hidden characters, and explore the different venues of the Olympic Games Tokyo 2020 and 1964!
https://www.youtube.com/watch?v=nbLZmj9JExo
Enjoyed this article? Share it!