HDX Media has released a new trailer for Mega Man: Fully Charged, showing off the hero's new show as it received a debut date this week.
The show itself is basically a modernized version of every Mega Man game you've ever played, where our hero is in a world with humans and robots both living in co-existence, while Dr. Wily's band of evil robots are trying to disrupt that peace and cause chaos for all human and robot-kind. Throughout the series, Mega Man will snag powers from the robots he defeats to use them as an aid to stop others along the way.
The series is set to debut on the Cartoon Network app on August 3rd, followed by an official TV debut on Sunday, August 5th in the mornings.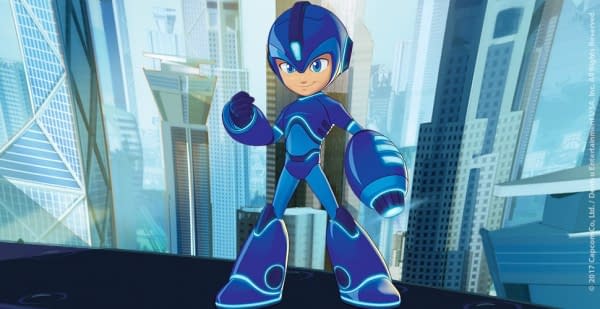 Mega Man: Fully Charged stars Aki Light, a normal, upbeat, schoolboy robot with nano-core technology that allows him to transform into the mega-powered hero Mega Man! With his Mega Buster arm cannon and iconic helmet, Mega Man battles the wickedest villains Silicon City has to offer. Beloved characters, such as Mega Man's robotic dog, Rush, will return – while new characters, like Mega Mini and Suna Light, will make their debut!
Enjoyed this article? Share it!