Microsoft Reveals All 24 Playable Games At XO19
Before XO19 kicks off in London, Microsoft went ahead and revealed all 24 games you will be able to play live at the event. A lot of the games are pretty predictable, but we threw down some of the more interesting ones below. As weird as it sounds, SkateBird looks amazing,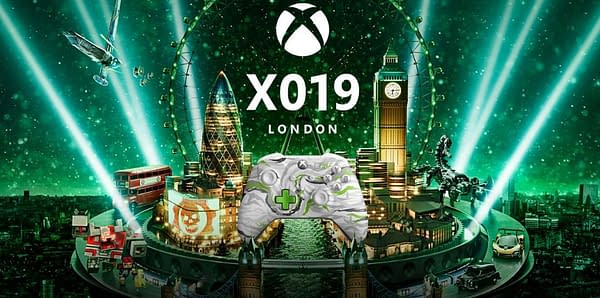 Haven (The Game Bakers)

Share the journey of two lovers, escaped to a lost planet in a desperate attempt to stay together. Play as Yu and Kay, gliding over the grassland of a shattered planet, unraveling its mysteries to find a way to settle for good.

Levelhead (Butterscotch Shenanigans)

Play, design, and share your very own platformer levels in Levelhead, the platformer sandbox. Use power-ups, secrets, programmable switches and hundreds of components to build your levels, then share them to the world with a built-in level exchange that guarantees your level gets played. There are always new levels to play and records to beat in Levelhead!

Bleeding Edge (Ninja Theory/Xbox Game Studios)

Bleeding Edge is a 4v4 team fighter that combines 3rd person action combat with online team multiplayer. Bleeding Edge features a diverse roster of fighters that fit into Assassin, Support or Heavy archetypes, with a mix of ranged and melee combat styles. Bleeding Edge's moment to moment gameplay is all about combos, dodging, timing and dexterity, but ultimately, you'll need good teamwork, synergy and strategy to secure the win!

Microsoft Flight Simulator (Microsoft Corporation/Xbox Game Studios)

Microsoft Flight Simulator is the next generation of our longest-running, beloved franchise. Microsoft Flight Simulator is focused on realism, accuracy, and authenticity of flying. Using satellite data and photogrammetry from Bing and Azure-AI based augmentation, Microsoft Flight Simulator is purposely designed in celebration of Flight Simulator fans around the world.

Phogs! (Coat Sink)

In Phogs! you play as a duo of dogs, Red and Blue, on a captivating, puzzle-filled adventure playable solo or with a friend in co-op mode. Linked by a stretchy belly, you'll need to stretch, bark and bounce your way through obstacles and challenges across three vibrant worlds themed around Food, Sleep and Play. Filled with hilarious physics-based gameplay and sneaky secrets – Phogs! is an adorable family-friendly game coming to Xbox in 2020.

She Dreams Elsewhere (Studio Zevere)

She Dreams Elsewhere is a surreal adventure RPG about dreams and the extent to which they mirror reality. You play as Thalia, an anxiety-ridden, comatose woman who delve into her dreams and confront her inner nightmares after realizing she's trapped in a coma. Unfortunately, some nightmares are harder to confront than others… It's a deeply personal narrative dealing with real world themes such as mental health and self-identity combined with strategic turn-based combat, mind-bending levels, and a surreal, visually-striking world ripe for exploration. Welcome to your nightmare – enjoy your stay!

SkateBird (Glass Bottom)

Grind on bendy straws, kick-flip over staplers, and carve killer lines through cardboard and sticky tape parks. Above all else, skate birds try their best!

Tunic (Finji)

Tunic is an action adventure game about a small fox in a big world, who must explore the countryside, fight monsters, and discover secrets. Crafted to evoke feelings of classic action adventure games, Tunic will challenge the player with unique items, skillful combat techniques, and arcane mysteries as our hero forges their way through an intriguing new world.