"Minecraft Earth" Will Be Joining Early Access Sometime In October
Mojang released a brand new trailer this weekend for Minecraft Earth along with the news that the game would finally be coming to Early Access. The company didn't put an official date on when it would be happening, simply stating that it would happen sometime next month, October 2019. The game will essentially mimic others of the genre like Pokémon GO and Harry Potter: Wizards Unite, but with their own twists on the game and how interactions will work. Especially when it comes to the AR materials. Enjoy the trailer below as we wait for an official date.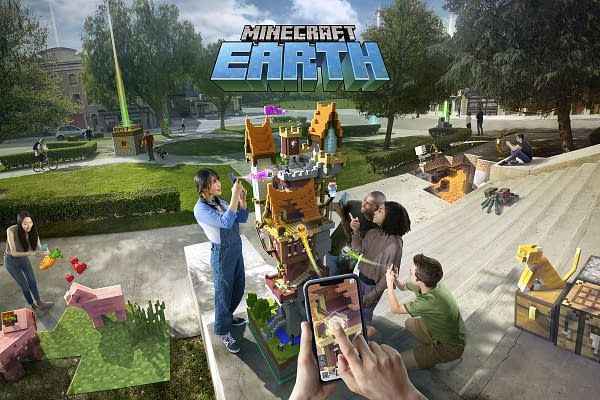 CREATE

Minecraft has always been a game about creativity, but Minecraft Earth gives you the chance to express yourself on a whole new scale. Share your masterpieces and delve into others' creations!

COLLECT
Minecraft Earth features many of the mobs you know and love, along with a bunch of new ones. Over time, you'll get the chance to breed unique variants, and use them to populate your builds.

COLLABORATE

Meet up with like-minded crafters and create masterpieces together. Work on a smaller scale with friends before taking your builds out into the wild at full size. You can even team up with others for mini-adventures!

EXPLORE
Your real-life neighborhood takes on a whole new dimension thanks to Minecraft Earth. Gather resources, take on challenges, and share your imagination with others. There's a whole new world to discover!