"Monster Hunter World: Iceborne" Reveals Returning Stygian Zinogre
Capcom will be bringing in a returning monster into Monster Hunter World: Iceborne as Stygian Zinogre comes back to the hunt. The Hell Wolf Wyvern has decided to stake a claim over the frigid Tundra Region, and it's up to you to hunt him down. This massive dragon-like creature is covered in electrical shocks and thunder attacks, even though he comes from whatever version of Hell this game has. The bonus is he's not near a volcano this time around so you don't have to deal with as much terrain issues. The downside is he's still in the snow, which means you're still dealing with getting to him in time before the party dies. Which you will do often.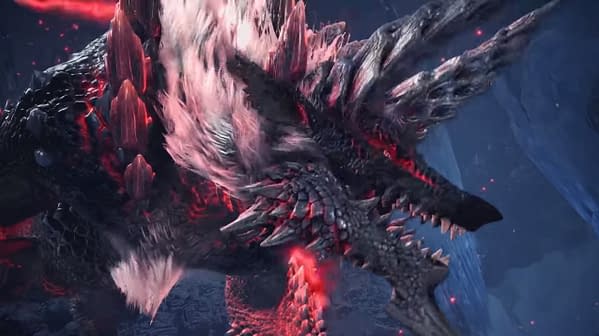 Enjoy the Monster Hunter World: Iceborne trailer below as he will be added in the second Title Update. Which also comes with new weapons, armor sets, a new region in the Guiding Lands (Tundra Region) and more.