Mortal Kombat 11: Aftermath Gives Us The Story So Far
With Mortal Kombat 11: Aftermath on the way tomorrow, NetherRealm Studios has decided to share with us the story so far. In what is the last video of this series narrated by Johnny Cage (Andrew Bowen), they go over everything that happened in the previous storyline of the main game. This is essentially a refresher course for those who played and beat the game already, while also serving as an intro to new players who may not have purchased MK11 before and might want to know what's up with the story and what's coming down the pipeline for everyone involved. Enjoy the trailer and the official description below as the latest DLC content will be made available tomorrow, May 26th, 2020.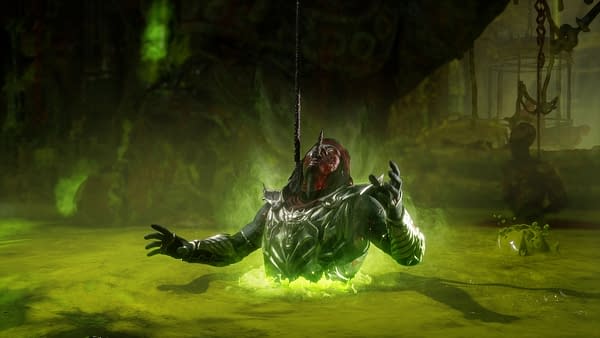 The epic saga continues in Mortal Kombat 11: Aftermath, as Fire God Liu Kang, the new keeper of time and protector of Earthrealm, must now enlist the help of unlikely allies and familiar foes to forge a new history as the fate of two worlds hang in the balance. Adding to the growing roster of playable fighters, the new expansion features the triumphant return of Fujin, the God of Wind who serves as Earthrealm's protector alongside his brother Raiden, and Sheeva, the four-armed, half-human and half-dragon queen of the ancient Shokan race. RoboCop, the iconic, highly advanced cybernetic police officer will make his first appearance in the franchise, continuing the pedigree of popular Mortal Kombat guest fighters. RoboCop in Mortal Kombat 11: Aftermath features the voice and likeness of actor Peter Weller, who portrayed the popular character in both the original RoboCop (1987) film and RoboCop 2 (1990) sequel. Mortal Kombat 11: Aftermath will also include three new character skin packs to be released over time.