"Mortal Kombat 11" Shows Off Nightwolf In New Character Trailer
Finally, after many teases and a lot of rumor and speculation, we finally get a proper character trailer for Nightwolf in Mortal Kombat 11. Like a lot of characters in the game, this is a mix of old and new. We get to see the character looking fully human and not as a revenant, which will bring up some questions. His gear looks like it used to be with some improvements. It appears Nightwolf channels spirit animals more this time around than he used to, and while he's still using green energy for arrows, the tomahawk is now just a physical weapon. The lighting strikes from above are pretty dope as well.
Nightwolf will become a playable character on August 13th in Mortal Kombat 11 to those of you who have purchased the Kombat Pack. We're guessing if you don't own it he will be sold separately at some point for like, $5. For now, enjoy the character trailer and brief description from the developers below.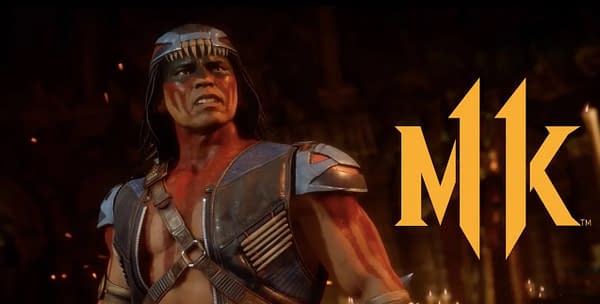 Nightwolf, born as Grey Cloud, is a proud and fierce warrior dedicated to the cause of good and chosen by the Great Spirit to become the Matoka tribe's champion and protector. Along with his signature tomahawk swing, Nightwolf possesses extraordinary magic that allows him to manifest weapons created from spirit energy to fight for the Matoka's future and defend all of Earthrealm.