Today during the Kombat Kast on NetherRealm Studios' Twitch and YouTube feeds, we found out that there will be a stress test for Mortal Kombat 11. To be very clear about this, it is not the official beta for the game that's coming up, this is simply a stress test of the servers to see if it can handle a large number of online games happening at the same time. So more than likely you'll be getting a watered-down roster with not a ton of options for you to access and just the ability to go online and wait for another player to challenge to a match.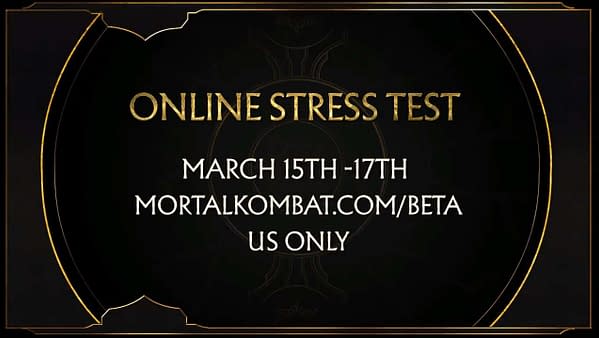 As you can see from the graphic above, the Mortal Kombat 11 Online Stress Test will take place in a few weeks, running from March 15th-17th, and it will be available to United States players only. If you head to that website you can sign up for the test and hopefully be one of the lucky few who makes it in.
Enjoyed this article? Share it!