Multiple Dragon Quest Games Announced Including Dragon Quest XII
Square Enix dropped a bunch of new announcements revolving around Dragon Quest during a special livestream this evening. As part of the game's 35th Anniversary, we got a look at a number of different items on the way, including the reveal that Dragon Quest XII is in the works. We also saw they're doing a remake of DQ3, which looks a lot like Octopath Traveler, and a few new titles in the mix. You can read more about them below and check out trailers for everything revealed down at the bottom.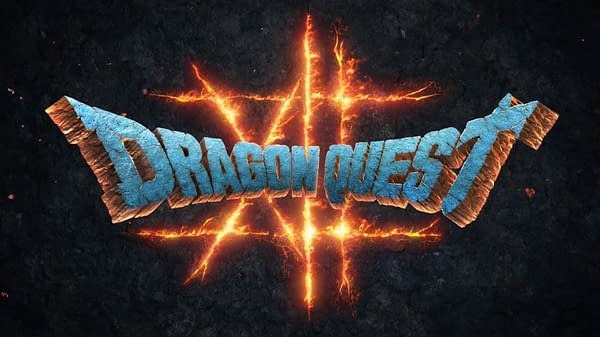 Dragon Quest III HD-2D Remake
In this latest visual iteration of Dragon Quest III, long-time fans and newcomers will be invited to experience this HD-2D version of Dragon Quest III that provides a unique three-dimensional feel by adding 3D effects to pixel-based backgrounds. Dragon Quest III HD-2D Remake is planned for release on console.

Dragon Quest Treasures
A completely new spinoff from the Dragon Quest series, Dragon Quest Treasures explores the childhood of the siblings Mia and Erik from Dragon Quest XI: Echoes of an Elusive Age. As Mia and Erik, players will embark on an RPG treasure hunting adventure in another world before the events of Dragon Quest XI: Echoes of an Elusive Age.

Dragon Quest Keshi Keshi (Final Name TBC)
Developed with NHN PlayArt, this title is a free-to-play mobile puzzle game for iOS and Android devices that will feature popular Dragon Quest series characters, monsters and items as erasers which are used to erase graffiti in the game.
To celebrate these announcements and the 35th anniversary, players of the popular mobile tactical RPG Dragon Quest Tact will be treated to various in-game events and exciting rewards:

DQ Day Celebratory Quest: Players will receive 1,000 Gems by completing this limited-time quest, available until June 6.
DQ Day Celebratory Special SP Scout Red and Blue: Players who login now until June 6 will receive 3,500 Gems. Players who login now until June 10 will also receive SP Scout Tickets, enabling them to scout beloved Dragon Quest monsters, such as Dragonlord (True Form), Zoma and more, from two limited-time banners.