The Mysterious Horrors Of 'The Long Reach' At PAX West
Merge Games popped into PAX West with a few different titles this year, the first of two I got to try out was The Long Reach. The game is a mesh of genres wrapped up in a pixel art world, as they mix sci-fi, adventure, story crafting, and horror all into a single title. The demo I got to try out had me go through two areas, the first being a supermarket where I was basically a known local who chanced by a convenience store to find someone in pain. After you call 911 in the back room, you come out to find a bloody mess and no idea what to do (beyond comment on the store's offerings).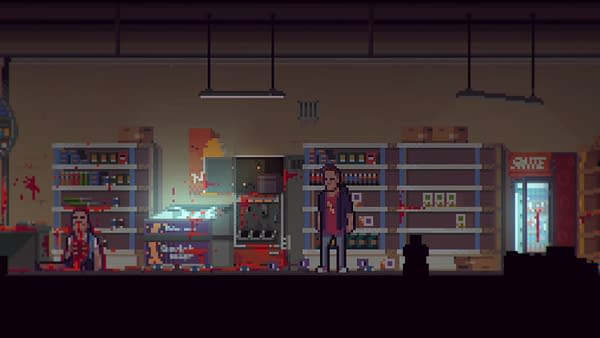 Meanwhile, you join some scientists in a lab who are conducting experiments on the night of a company holiday party. You wake up to find the entire lab in disarray and your coworkers either strangely mutated or dead. There are various options you can choose with talking to people that will change the conversation but not affect the plot, but that could just be the demo and we're not seeing long-term changes this soon in the game. I'm stoked to try out the full version of The Long Reach when it finally gets released this fall.