2K Games have tried to improve their story mode in different ways over the years, but a lot of it leads back to the usual journey you experience in NBA 2K19. However, the latest addition to the game may make a lot of people turn their heads at the way career mode is done. The new story, called "The Way Back", shows the road of a player who didn't make the cut during the drafts but still pursued his dream, both abroad and in the lower leagues.
What's more, the story comes with star power as it features Anthony Mackie (Avengers, Altered Carbon), Haley Joel Osment (The Sixth Sense, Silicon Valley), Michael Rapaport (Atypical, White Famous), Aldis Hodge (Straight Outta Compton, Hidden Figures), and Rob Huebel (Transparent, Bob's Burgers) as part of the cast. Here's a brief description of the story.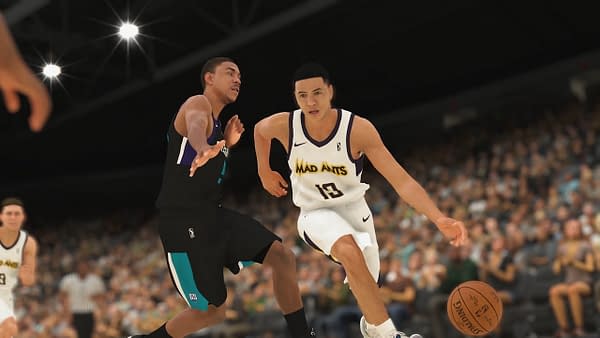 "The Way Back" begins with you at the center of the experience of a hoops player with NBA dreams working to succeed in the Chinese Basketball League. As you develop your skills and gain recognition in China, the opportunity to return stateside comes when you receive an invitation to play in the G League. Through hard work and perseverance, your chance to play on the main stage in the NBA comes late in the season when a roster spot opens up.
You can check out the official NBA 2K19 video for it below. Players who download the Prelude to the story on August 31st will have a chance to play the first chapter for free.
Enjoyed this article? Share it!