NBCUniversal Releases Interactive Storytelling Game "Series: Your Stories Universe"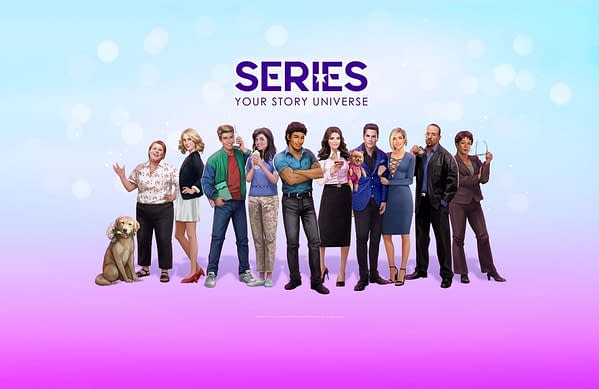 If you've ever wanted to take part in your own story for one of NBC's hit TV shows, Universal Games and Digital Platforms have just released the game for you. Series: Your Story Universe is a mobile entertainment platform and storytelling game that lets players go through original scenarios inspired by NBCUniversal's popular film and TV properties including Vanderpump Rules, Saved by the Bell, Law & Order, The Breakfast Club, Bridesmaids, Sixteen Candles, and Xena: Warrior Princess.
The game/ entertainment platform also includes some wholly original content that introduces players to new characters and worlds. The original stories will start with "Legacy & Love" that centers on a rags-to-riches narrative.
Series starts out by having players create their own customized avatar which they can use to star in the various stories. As players progress through the game, they get to make decisions that impact the narrative of each story. New episodes and properties will be added to Series: Your Story Universe after launch.
"The mobile interactive storytelling genre has seen tremendous growth recently, which provides us with the opportunity to introduce a unique experience that brings together many of NBCUniversal's powerhouse properties into one game," said Chris Heatherly, EVP, Universal Games and Digital Platforms. "Series allows fans to fully immerse themselves in these worlds with their favorite characters in a way they've never been able to do before, where their choices have impact and shape the story."
Series is free to download now on the App Store and Google Play, with in-app purchases.