Arc System Works revealed the latest character coming to BlazBlue Cross Tag Battle, as the RWBY character Neo Politan is on the way. The fifth RWBY character to be added to the game, she will arrive, parasol and all, when the Version 2.0 update is added. The characters themselves will be released in waves, as Politan will be coming in November with Yumi from Senran Kagura Estival Versus, and both Akatsuki and Blitztank from Akatsuki Blitzkampf. But a firm date for the release of those characters has yet to be revealed.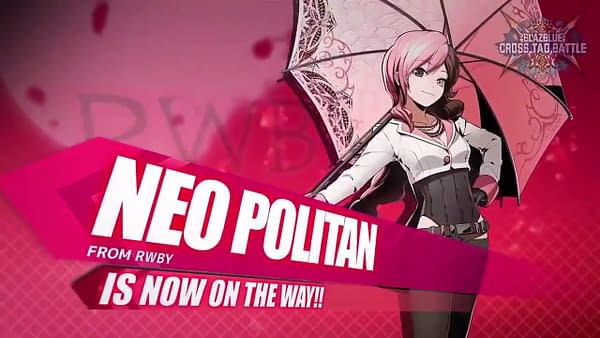 You can watch her in action in the new trailer below, as we slowly wait for her BlazBlue Cross Tag Battle appearance.
Enjoyed this article? Share it!