Netmarble announced a new mobile game coming to their library in 2020 as The Seven Deadly Sins: Grand Cross will be coming to iOS and Android. Pre-registration is already available on the App Store and Google Play which comes with in-game awards. Those rewards are a Meliodas in-game character, a costume, a weapon, 30 diamonds, 100k gold, and a box that offers special random items. You can read more about the game below and check out the trailer as we wait to find out a release date.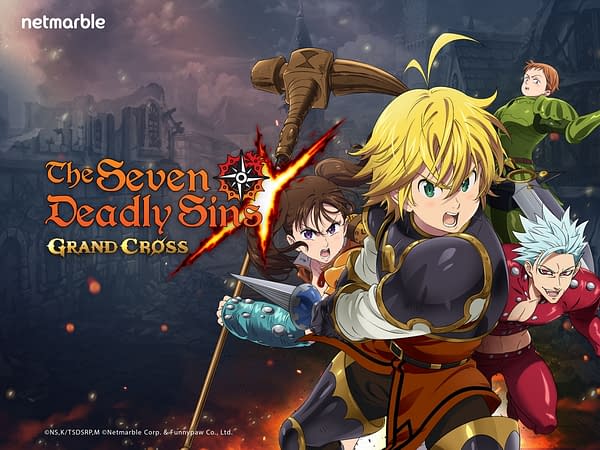 The Seven Deadly Sins: Grand Cross translates the storytelling and adventures of Meliodas, captain of The Seven Deadly Sins, into a highly engaging and entertaining mobile gaming experience. The stunning, high-resolution 3D graphics and over 100 dramatic cutscenes, and the cast of the original Japanese voice actors reprising their characters bring the heroes of The Seven Deadly Sins to life. Players can select from a wide roster of heroes from the series to build their very own team and defeat enemies with a novel approach to card-based combat systems. There's an emphasis on combining cards and characters for special moves and extensive interaction with the main The Seven Deadly Sins team with unique costumes including those original outfits found only in this game, character dialogue, an affection system, cooking, and more.
Enjoyed this article? Share it!