Netmarble announced today that they would finally be taking steps to bring The King of Fighters Allstar to the west on iOS and Android devices. If you're not familiar with this one, it's based in the King of Fighters universe, but it has the entire fighter list from the series in one game. Now… if only they made that for console. We have some details for you below, but right now, there's no firm release date on the game beyond "2019".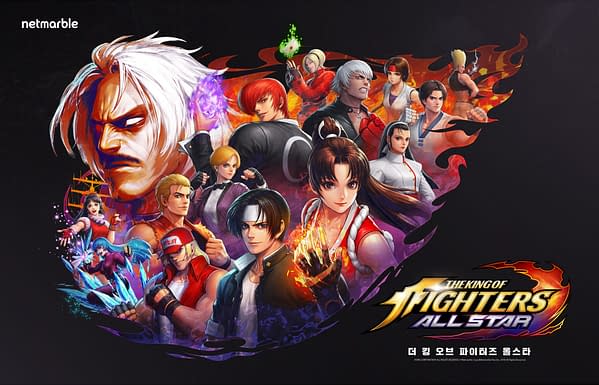 The King of Fighters Allstar boasts fast-paced fighting action, as players battle their way through waves of enemies, giant bosses and rival teams of fighters. The martial arts excitement is paired with cutting edge graphics, bold colors, and lightning-fast animations, plus over 50 fighters to collect & upgrade at launch. The King of Fighters Allstar will deliver a wealth of content and nostalgia for fans of the franchise and offer hours of fun for gamers who are new to the action.

"The Netmarble family prides itself on reimagining popular brands into engaging mobile games," said Simon Sim, President, Netmarble US. "The King of Fighters Allstar features an exciting action RPG format and comprehensive roster which will appeal to both longtime fans of the franchise and newcomers looking for an action-packed mobile experience."

Other key features of the game include the ability to build a team deck that includes three fighters, three strikers and selected support fighters. Players can complete levels and participate in tournaments and challenges to unlock, upgrade, and evolve a large roster of over 50 fighters at launch.
Enjoyed this article? Share it!