Neverwinter: Avernus Will Be Arriving On June 30th
Perfect World Entertainment and Cryptic Studios revealed that Neverwinter: Avernus will be coming to the game on June 30th, 2020. For those of you who aren't playing the game right now, Neverwinter plays hand-in-hand with the current content being released by Dungeons & Dragons in 5th Edition. Usually, after a short period of time, the content they release in print eventually makes its way to the game. It's been a long nine months, but the content from Baldur's Gate: Descent Into Avernus is finally being added. Which will send players into the depths of the Nine Hells in D&D, specifically into the first plane of existence, Avernus. This latest update will continue and conclude the events of the previous major update, Infernal Descent, which was launched back in January. You can read more about it below and check out some screenshots as we look forward to seeing what the update will bring us at the end of the month.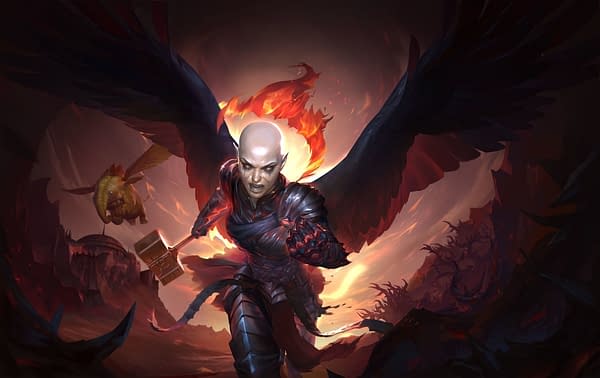 Avernus will send new and returning players on a new journey where they'll be able to drive infernal war machines, unravel the mysterious past of the Archdevil Zariel and witness how their actions directly impact and evolve the world. The update will also bring epic story content that concludes the previous update's storyline based on the Dungeons & Dragons tabletop adventure, Baldur's Gate: Descent Into Avernus. In Avernus, players will continue their adventure through the first layer of the nine hells and unravel the mysterious past of the Archdevil Zariel with the help of Lulu the holyphant. This module brings with it a new Adventure Zone, a new end-game Trial, class balancing, and more. Be prepared to drive an infernal war machine and face new foes as you conclude this fiendish storyline!