New Awesome Mechanics To Play With From Annapuma Interactive At E3
Making my way through E3, I got to sit in on a bunch of demos for Annapuma Interactive. A very friendly group of people, but sadly I didn't have enough time on my schedule to try them all, so here are my impressions of what I did get to play.
First up was Donut Country, which is a cool little physics game that reminded me a little of the Katamari games in a way. The story is told half storybook style and half trough-level interaction. You do so by clicking on areas to travel throughout the story, and then are put into a scenario where you use a small hole in the ground to swallow objects whole. The more objects you swallow, the bigger the hole gets, so you can swallow more.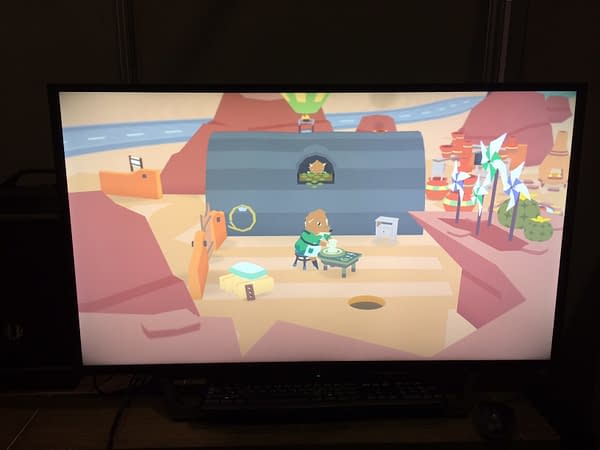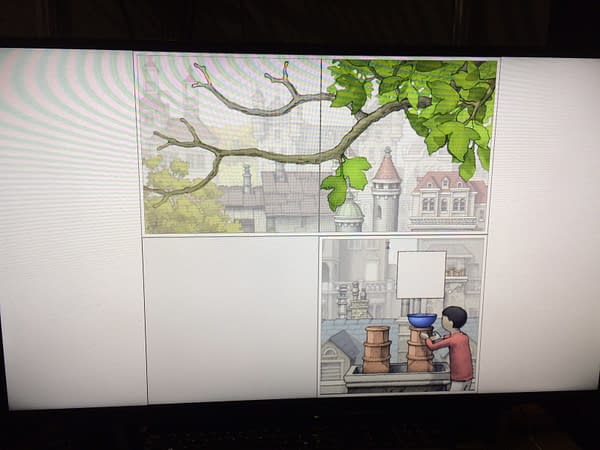 The other title I got to try out and have fun with was Gorogoa. The game tells a story through pictures without any words or dialogue, using a sweet mechanic where you tell the story by using elements of a beautifully illustrated card in front of you. You move parts of the pictures around like you would a card game, and certain pieces when progressed far enough into the story can interact with others. I loved this game a lot and kinda wish I had it in my hands now.
A very cool pair of games for Annapuma Interactive, the games division of Annapuma Pictures (Detroit, Professor Marston & The Wonder Women). I hope to try out the others before E3 comes to a close.