NEW Clone Wars Era Game Announced for 'Star Wars: Legion'
Check out the latest Star Wars: Legion news from Adepticon!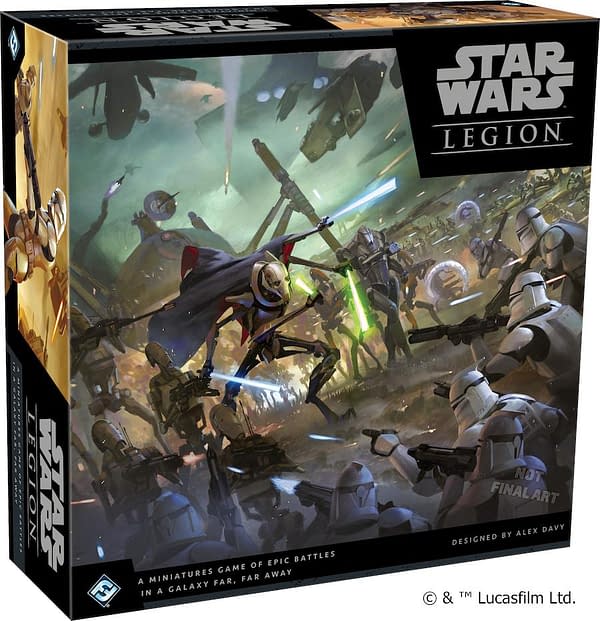 War has engulfed the galaxy. The vast forces of the Separatist Alliance, bolstered by seemingly endless ranks of battle droids, have pushed the Galactic Republic to the brink of dissolution and defeat. The Republic's only hope is its army of elite clone troopers, led into battle by noble, Force-wielding Jedi Knights. The war between them is an epic struggle where every battle could turn the tide and change the fate of the galaxy.
The brand new core set for Star Wars: Legion will include 39 new miniatures, which include plenty of clones, droids, General Grevious, and General Kenobi!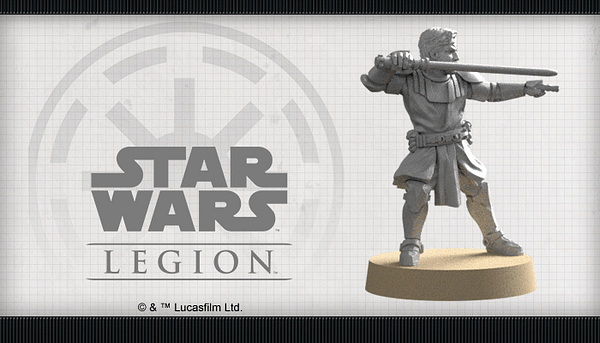 With the Force as his ally, Obi-Wan Kenobi charges into battle. As you might expect, Kenobi is deadly in melee combat with his lightsaber. But his mastery of the Soresu form of combat also gives him a superior defense, allowing him to easily deflect incoming blaster bolts. To represent Kenobi on the battlefield, the Clone Wars Core Set contains one finely detailed Obi-Wan Kenobi miniature in his ready stance, awaiting the attacks of any who would threaten the Republic.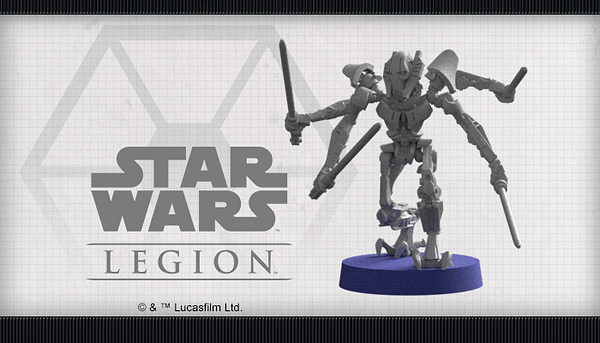 The initial release will come with Phase 1 Clone Troopers, and they'll have a little speeder back-up, too!
The clankers will get Droideka destroyers as reinforcements: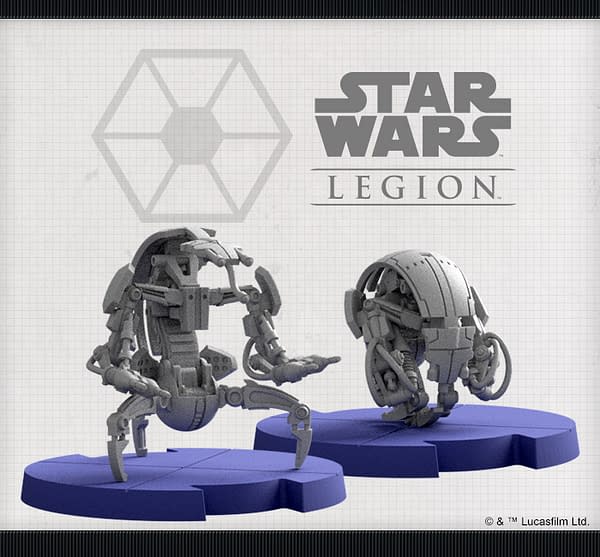 The sculpts look fantastic, and I'm certain we'll see plenty of other troops and command options coming after this initial release! Now we just need a scum faction, so we can put Hondo out there to fight everyone!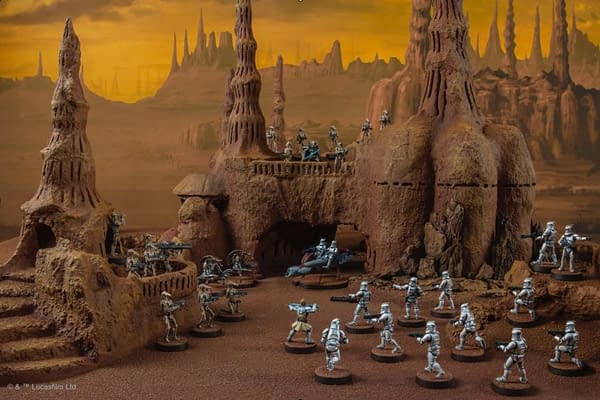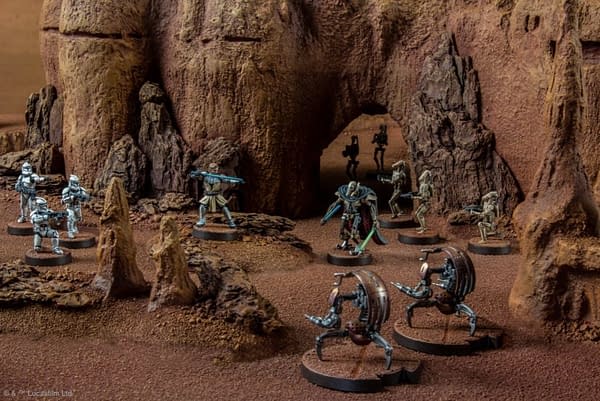 The Star Wars: Legion Clone Wars Core Set is set to be released in the third quarter of 2019. Head to your local retailer to pre-order your copy today!