This week's version of Famitsu magazine includes an interview with Persona 5 Royal director Daiki Itoh and Producer Kazuhisa Wada. Thanks to a translation by Gematsu, we now know what a lot more about the updated version of the game.
Essentially, Persona 5 Royal won't just add new elements to the game, but will update the speed of play by making it easier to earn experience points and keep playing through the story, so it won't take quite as long as the initial release. There will also be a new Play Assist feature to help fans navigate the sometimes-labyrinthine map a bit easier with use of a quick travel button.
There will also be new confidants other than the previously announced Kasumi and Maruki, so players will have that to look forward to as well.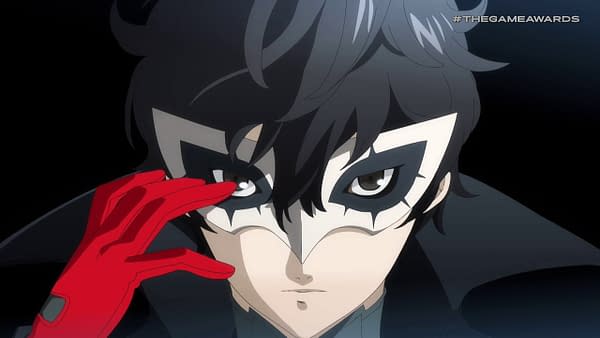 From Gematsu:
The reason the subtitle is "Royal" is because we wanted to express our enthusiasm to make a gorgeous title.
We're not simply adding new elements. We're making it easier to earn experience points so you can play at a better tempo.
The play assist feature further implements everyone's voices into the game. It considers your character parameters and confidants, then suggests a destination, which you can move to with the push of a button.
We're making the volume of the newly implemented third semester to go beyond the expectations of those who have experienced the volume of Persona 4 Golden.
New character Kasumi increases the perspective and flavor of the story, and is someone who will expose existing characters in a new light. Naturally, she is being tweaked to blend into the story. As you play through the game, you will see a different side of her from the teaser trailer. Kasumi also has a confidant you can level up.
New confidant Maruki is an extremely nice adult character.
If we had to say "Yes" or "No" to there being new confidants other than Kasumi and Maruki, we would have to say "Yes." Look forward to more information in the future.
If you have save data for Persona 5, you will get some sort of bonus. You will not be able to use the same save data for Persona 5 Royal however.
There are 20 new background music tracks.
There is a scene where the mysterious new handsome guy character sleeps in the same bed as the protagonist.
Persona 5 Royal is due out for PlayStation 4 on October 31 in Japan, and in 2020 in the west.
Enjoyed this article? Share it!