New "SoulCalibur VI" Trailer Highlights Haohmaru From "Samurai Shodown"
Bandai Namco has released a new character trailer for SoulCalibur VI in Japan, showing off Haohmaru from Samurai Shodown. The trailer shows him in action against Heishiro Mitsurugi, as the two samurai clash in one of the best showdowns gamers probably wanted for years. We see several of his moves from his game come to life in 3D, but with a little bit of a twist to them Which is reasonable, they needed to make the character slightly changed to fit into this world.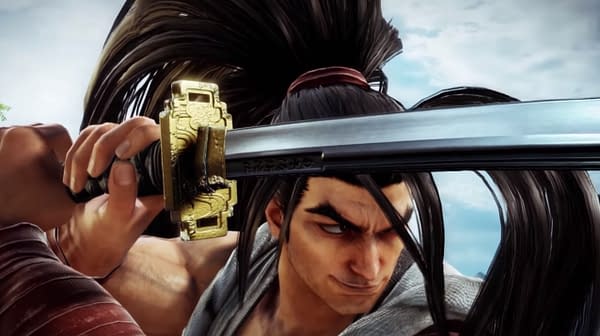 We don't yet have a release date for the character, but if we were to take a guess based on the seasonal content, you're looking at sometime in February. For now, enjoy the preview of him coming to SoulCalibur VI.