Nightdive Studios and Alcon Entertainment have partnered up to bring back a classic video game with Blade Runner: Enhanced Edition. The game was originally released by Westwood Studios, and at the time in 1997, it was one of the best titles you could find. (Provided your PC could run it.) It even had the voices of Jeff Garlin and Pauley Perrette in it. But the company never was able to capitalize on it or make any kind of improvements after the fact. What's more, the game's original source code was lost in 2003 after the move to Los Angeles from Las Vegas during the Electronic Arts merger. However, Nightdive has been putting in work to restore the game in a different way.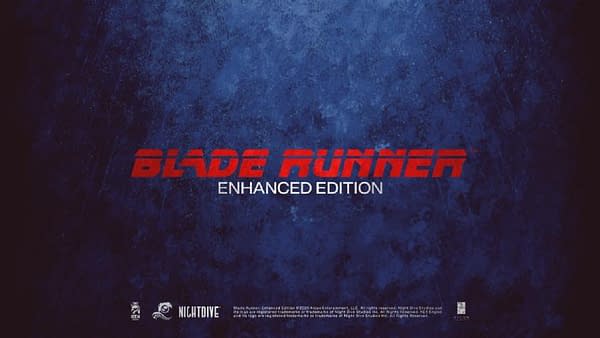 "Blade Runner is still a jaw-dropping achievement on every level, so while we're using KEX to upgrade the graphics and respectfully elevate the gaming experience in a way you've never seen before, we're still preserving Westwood's vision and gameplay in all its glory," said Nightdive CEO Stephen Kick. "While you can enjoy the benefits of playing the game on modern hardware, the game should look and feel not as it was, but as glorious as you remember it being."
The company has been doing this with several retro games titles, including System Shock: Enhanced Edition, Turok, Turok 2: Seeds of Evil, Blood, and Forsaken Remastered. So restoring Blade Runner was probably easier than expected after working on those games. No official release date was given beyond the fact we'll see it on PC and consoles sometime in 2020.
Enjoyed this article? Share it!