Ninja Slams Twitch Over Alinity Cat-Throwing Incident
It's weird to see TwitchCon 2019 happening without Ninja involved, but that's where we're at, and after this week, probably never again. Earlier this year, the Fortnite player bailed on the social streaming platform for Mixer, which came with its own turmoil as adult ads suddenly found their way to his former channel. Aside from that, the split has been relatively amicable with neither side really going after the other with insults. That all changed last night when the streamer happened to be watching Twitch's opening ceremony for TwitchCon and decided to voice his own thoughts on transparency and banning.
If you're not familiar with the incident he's speaking about, back in July 2019, Twitch streamer Alinity was roasted across social media and her own channel for throwing her cat off her desk, while on camera, during a game. And even with PETA and hundreds of fellow streamers calling for her to receive some form of punishment from a suspension to banning her from the platform… nothing happened. In fact, several streamers have gone on to criticize Twitch and its policies after the incident, citing that others have been kicked off the platform for far less while she has escaped multiple situations where her account should have been taken offline. Even Ninja himself was suspended for 48 hours back in 2016 for releasing the address of a user who made a donation to his channel under a racist name.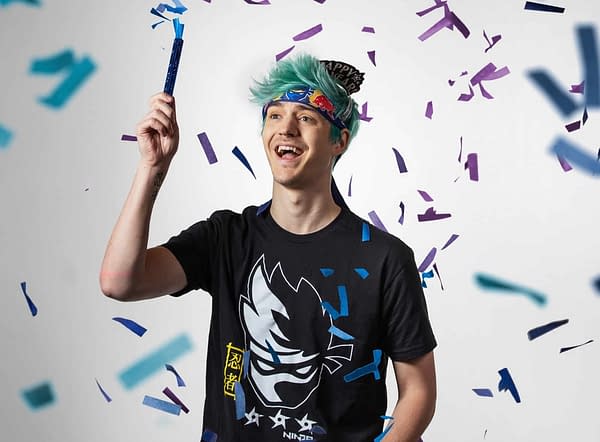 When you call the platform you used to do business on out for bad business practices, it's pretty much a guarantee that you're not planning on returning. Considering how unresponsive Twitch usually is on controversy and suspensions, we're guessing this public call-out will get no response from the company. Let alone any consequences for Alinity.