At long last, after fourteen months on the market, Nintendo has announced that they will have a new way for you to play the switch as they are releasing an adjustable charging stand for the console this year. The product won't be available until July 13th and it will run you about $20, but this is basically a cool and portable solution to some of your gaming woes with the Switch. While the console does come with a kickstand in the back, the issue people have been having with it is that the charging port is also on the bottom, meaning you can't charge the console while using it in a mobile mode.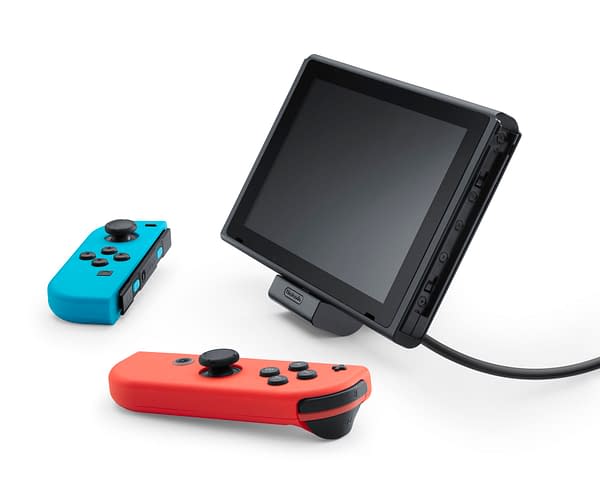 This small addition fixes that as they essentially created a mini-dock that you plug the power cord into on one end while this rests on the port in the stand to charge it. At least, that's what it looks like, we won't really know until Nintendo releases it in a couple months. Here's some additional info from the company's press release this morning.
The angle of the stand can also be adjusted to create the best viewing angle for different environments. Nintendo Switch can be played in three modes: TV mode, Handheld mode and Tabletop mode. Tabletop mode lets players set up the Nintendo Switch system to play games on the go without the need for a TV. The compact and sturdy stand will work with any flat surface, like a tray table on an airplane or a dorm room desk. While not required, the adjustable charging stand makes playing in Tabletop mode more convenient.
Enjoyed this article? Share it!