Nintendo Switch To Get A Special Spyro Controller From PowerA
The Nintendo Switch is going to get a special new controller through PowerA as the company will be releasing this Spyro controller. The company has made a number of cool custom controllers for video games for the Switch. We've reviewed a couple ourselves in the past featuring The Legend Of Zelda and Diablo artwork on the front. This one features Spyro and a number of characters from the series off to one side while the Spyro logo sits in the lower-right corner. The buttons and control features are all purple with a bit of orange flair for the scales and wings. The controller itself runs on two AA batteries, so not rechargeable like a standard Pro Controller.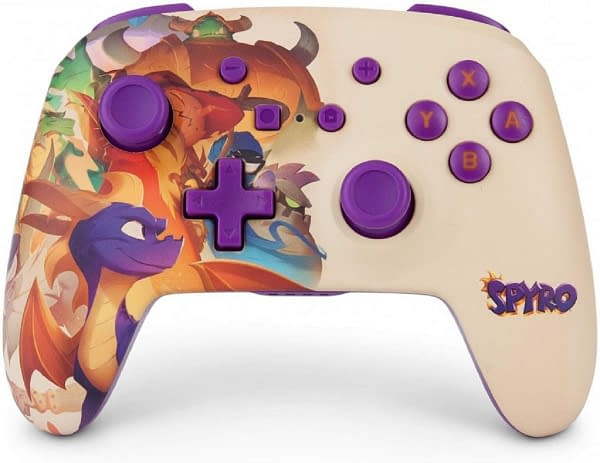 You can currently pre-order this controller from Amazon for $50 on pre-order, but they have yet to list it on their own website.