Nintendo Will Be Going Back On The Road With Interactive Experience
Nintendo announced they're headed back out on the road with a new interactive experience designed for kids and families. The design of it will be like a mobile pop-up shop, kind of like how the company used to do the college stops or the Pokémon shops you see occasionally outside of conventions. From June 10th until September 5th, the company will be making several United States stops as they will invite families to pop in and try out some hands-on gameplay with OLED model. The booth will include demos of several games including Nintendo Switch Sports, Kirby & The Forgotten Land, and Mario Strikers: Battle League, which launches on June 10th. Sadly, this will not be like previous tours where they try to hit up every major city they can, it will be limited to specific events and stops along the way. Here's additional details from them about the road trip.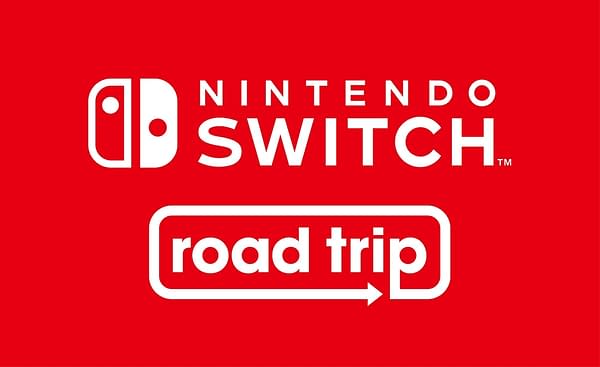 In addition to featuring the latest Nintendo Switch games, the vibrantly designed experience will be decked out in colorful Nintendo décor – perfect for shareable photo opportunities on social media. Plus, you'll have the opportunity to receive free Nintendo swag (while supplies last), as well as purchase the Nintendo hardware and software you've enjoyed at the experience via the online My Nintendo Store. This summer's new Nintendo Switch event might just be headed to a city near you! Swing by the Nintendo Switch Road Trip experience to find out how Nintendo Switch can be a companion to your summer and fit into all your enjoyable family moments. The Nintendo Switch Road Trip tour is scheduled to make the following stops:

Market
Location
Address
Dates
Minneapolis, MN
Mall of America
2131 Lindau Lane, Suite 500 Bloomington, MN 55425
June 10 – June 13
Denver, CO
Park Meadows Mall
8401 Park Meadows Center Dr.
Lone Tree, CO 80124
June 23 – June 25
Milwaukee, WI
Summerfest (Weekend 2)
Henry W. Maier Festival Park
200 N Harbor Dr.
Milwaukee, WI 53202
June 30 – July 2
Chicago, IL
Navy Pier
600 E Grand Ave.
Chicago, IL 60611
July 8 – July 12
San Diego, CA
San Diego Comic-Con
Interactive Zone at Comic-Con, across from Petco Park
100 Park Blvd.
San Diego, CA 92101
July 21 – July 24
Bethlehem, PA
Musikfest
Intersection of Spring St. and Main St.
Bethlehem, PA
Aug. 5 – Aug. 8
Raleigh-Durham, NC
Streets at Southpoint
6910 Fayetteville Rd.
Durham, NC 27713
Aug. 12 – Aug. 16
Los Angeles, CA
Universal CityWalk Hollywood
100 Universal City Plaza
Universal City, CA 91608
Aug. 25 – Aug. 28
Seattle, WA
Alderwood Mall
3000 184th St. SW
Lynnwood, WA 98037
Sept. 2 – Sept.