If you were to tell me that Nintendo was planning to release an N64 Classic Edition this year, I'd probably respond with a resounding "duh!" But the latest trademark filed by the company pretty much confirms that not only is it on the way, they're pre-planning the release as we speak. According to Japanese Nintendo, the company has applied for the N64 trademark in Japan, with the purposes of "video game program, controller for game machine, joystick for video game machine, TV game machine and more" as they show off the full application on their website. (It's in Japanese, just in case you want to go read it.)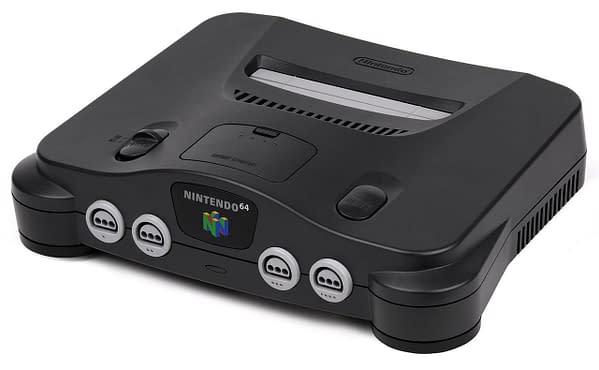 So let's get to the nitty-gritty of this one: Yeah, it's coming. Whether or not we'll see the console around the holidays is a foregone conclusion. The real discussion that people are going to start having moving forward is what games will be included in the system. A lot of the games that Nintendo created like Mario 64, Ocarina of Time, and Super Smash Bros. are pretty much a given. But of all of Nintendo's consoles, the N64 had one of the shortest lifespans and one of the smaller in-house libraries. So it will be interesting to see what companies they reach out to in order to fill the console.
Enjoyed this article? Share it!