Me, Myself, And I Have No Clue What's Happening In 'Echoplex'
[rwp-review-recap id="0"]
It takes a lot to make me super paranoid about what I'm doing in a game. Not scared paranoid but super tense paranoid. That idea of not being able to pinpoint what's truly going on, so you're left in this void of uncertainty until you find a moment to see it through. Usually, when you enter a game you have some logistical idea of what the end game will be, but when you get one that leaves you hanging as part of the plot, that's when the game becomes more of a mental breakdown than an objective. And that's kind of what you get yourself into with Echoplex.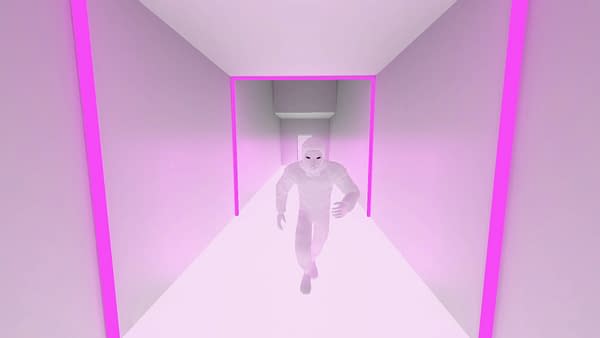 Echoplex is a first-person cyber/horror puzzle game that seems to be more about self-discovery with puzzles on the side. You play a nameless person who has lost most of their memories of who they are and what they do. You have found yourself in a facility being asked questions about yourself by a robot-sounding doctor, and are using special portal technology to recover your memories. You wear a white body smock and a white mask to conceal your face as you enter the portal and navigate the corridors of your mind in order to rediscover who you are and how you got here. But everything about the situation you are now in is completely odd.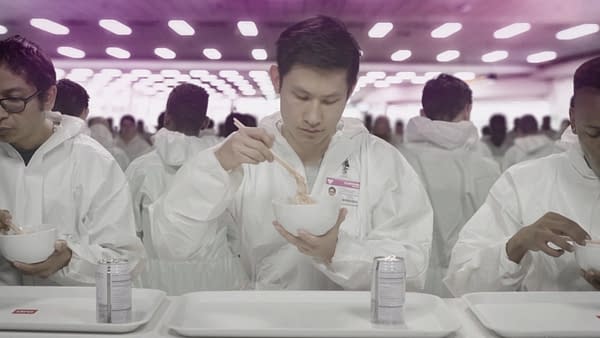 The mazes don't have a ton of detail to them, it's mostly a combination of whites, purples and grays that you'll walk through. The game gives you an "echo" of yourself, where a latent image of yourself will activate five seconds after you start and follow your exact pattern of movement. This will help you unlock doors and get down certain pathways, but it will also kill you and restart the level if you run into yourself. You'll use a combination of timing and ingenuity to make it through the puzzles, which go from relatively simple to extremely hard with no discernible pattern to their difficulty.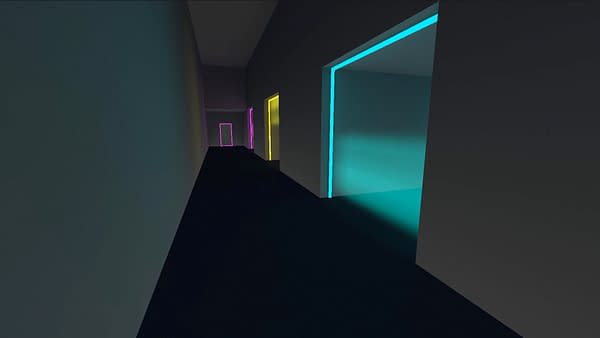 When you finally find your memories, you're treated to real-life videos about your involvement with a company called the Clonochem Corporation, as well as bits and pieces to people from your past. You see protests, working in a factory, DNA multiplication, a mysterious woman, the whole nine yards of a life that seems like something went awry. You're never really given the full picture of anything in one sitting until you get further down the road, but some of the bits you end up seeing will mess with your mind. Like finding a severed arm with a phone number written on it.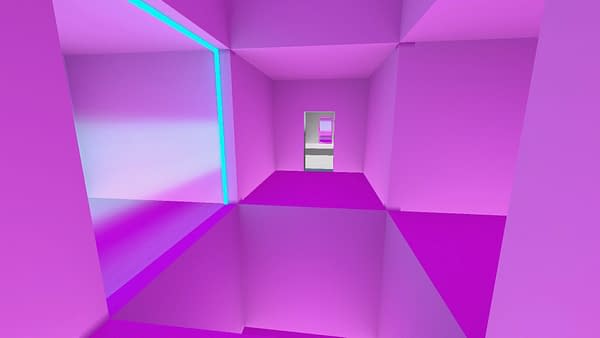 There isn't much else to Echoplex other than finding out who you are and what happened to you. The music sets a creepy tone and the videos of your memories will put you a bit on edge over what you find. But beyond playing a Portal-like game, you won't find a lot else to do. There's nothing wrong with that, for a small indie title I find this to be quite enjoyable and challenging to figure out what to do with yourself and your other self. Well worth playing if you dig these kinds of puzzles. If you think it's going to be horrifying or looking for jump scares, this isn't your game. The horror elements are much more psychological and will get to you after a period of time, so it's not for quick thrill seekers but more to those who love a slow burn.
[rwp-review-ratings id="0"]
[rwp-review-form id="0"]