Good news for fans waiting to play Octopath Traveler: you'll be getting a game that shockingly won't be sending you DLC, because there's no need for it.
According to an interview with Dengeki Online, Producer Masashi Takahashi was asked at E3 if there would be any DLC content coming to the game, to which he simply replied, "I do not think at all. The product version is the finished product." That is amazing news if you've been eyeing this game and wondering, because it is still a Square Enix title, how much content would be needed for purchase down the road.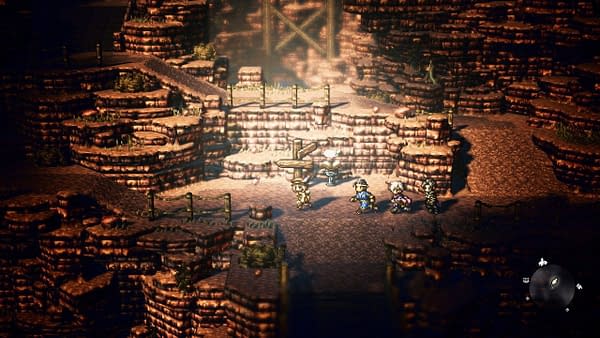 Far too often, especially in the past five years, are we being presented with games that are basically the nuts and bolts to make it go. But if you want the flash and flair to go with it, you'll need to drop some extra cash two or three months later. So to hear one of the game's producers come forward and in no uncertain terms tell us the final game will be the finished game is a welcome breath of fresh air for RPG fans. Octopath Traveler will be avaliable for the Nintendo Switch on July 13th.
Enjoyed this article? Share it!