Outright Games announced this morning that they will be releasing Ice Age: Scrat's Nutty Adventure today across multiple platforms. You can snag the game today on PC and all three major consoles, as you jump into the role of Scrat in search for, what else, nuts. You can check out the new trailer below, along with some added into about the game and a quote from Outright's CEO.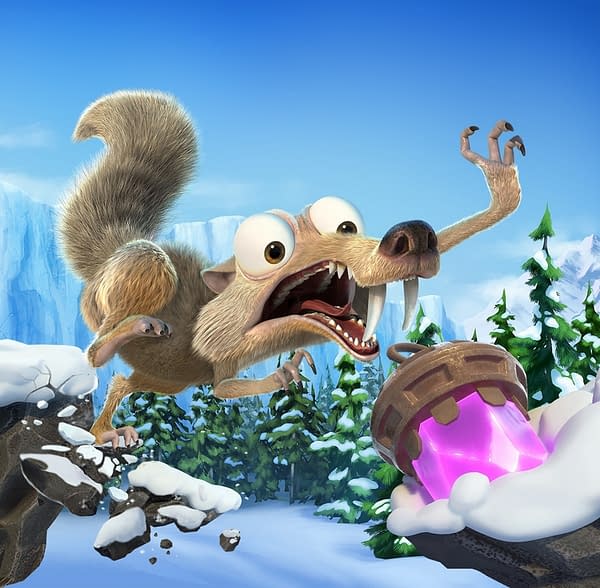 Scrat's Nutty Adventure is a brand new 3D action-adventure that sees everyone's favourite sabre-toothed squirrel embark on an epic quest through classic Ice Age locations to recover his cherished acorn from the ancient Scratazon Temple. Players will guide Scrat through a perilous journey across icy terrains, raging geysers and burning lava. Explore adventure-packed locations to discover treasures that unlock special powers and help Scrat to jump higher, grab heavier objects and find every last treasure in this all-new Nutty adventure!

'We're incredibly proud of what we've created with this game and how it captures the feel of the Ice Age universe' said Terry Malham, CEO of Outright Games. 'We always set out to create games that incorporate the biggest and most beloved kids entertainment franchises in the world, that delight families and that are of the highest quality. This title exemplifies all three of those core pillars to the utmost and we can't wait for fans to get their hands on Scrat's latest adventure'.
Enjoyed this article? Share it!