Penny Arcade had a few announcements this week involving PAX, the more prominent of the two is that Rod Fergusson will be PAX South's keynote speaker. Studio Head of The Coalition (Gears 5), will give the keynote speech for the Storytime ceremony, taking place at the Henry B. Gonzalez Convention Center in San Antonio, Texas. The other big news this week is that PAX East 2020 tickets are on sale now via the official website, with single-day badges going for $60 and four-day passes going for $225. IF you can't go to Boston, PAX South 2020 badges are still on sale for $45 per day or $95 for three days. Here's a little bit more from the convention on Fergusson's bio and what he'll be doing.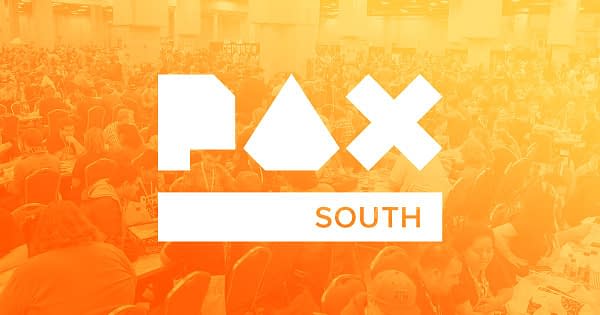 A veteran of the industry, Fergusson has helped create some of the most influential games in history. At Microsoft, he oversaw the Xbox release of Counter-Strike (2003) before joining Epic Games as producer of the landmark Gears of War. Following the completion of the Gears trilogy, Fergusson joined Irrational Games as executive vice president of development, delivering Bioshock Infinite which was named "Game of the Year" by over 40 publications. In 2014, Microsoft struck a deal to acquire Gears and reunite Fergusson with the franchise he helped create. Today, he's the studio head at The Coalition, the current stewards of the Gears franchise. The latest entry, Gears 5, released in September 2019 to critical acclaim and record-setting player counts.
Enjoyed this article? Share it!