Penny Arcade Announces D&D Book: Acquisitions Incorporated Dungeon Manual
This morning at PAX South, Penny Arcade officially announced they will be making a Dungeons & Dragons companion book called Acquisitions Incorporated Dungeon Manual. Wizards of the Coast will be releasing the book that will act as a companion piece to the role-playing game, giving you an opportunity to create adventures using the Acquisitions Incorporated branding, resources, and adventuring guild. To be clear, this will be an official Wizards of the Coast release, however, all of the content inside has been written and designed by the folks at Penny Arcade, making it the first official D&D book with third-party content. That's pretty monumental since most third-party titles over the decades have been created independently with no approval from WotC or TSR, so while they are on the market, they're not really official guides.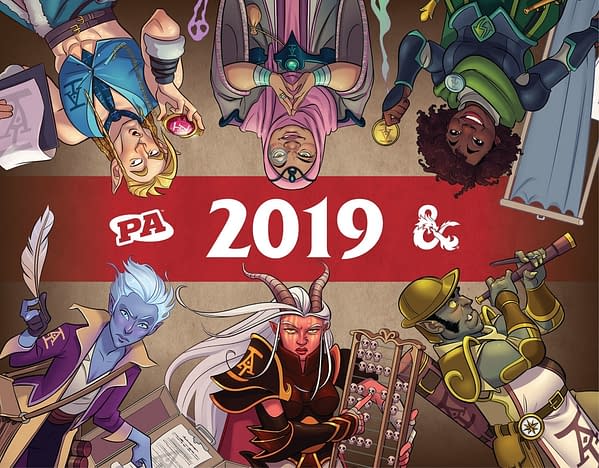 It's a pretty big concept that fans have been asking for over the years, especially with the show having the involvement of Chris Perkins and now Jeremy Crawford as the DM. It seemed only logical that somewhere along the way it would happen. The finer details of what's in the book haven't been revealed yet, but we will have an interview with Penny Arcade co-creator (and character Omin Dran, Cleric, and CEO of Acquisitions Inc.), Jerry Holkins later today to talk more about the book. As for the release, right now it's slated to come out sometime in the summer of 2019.