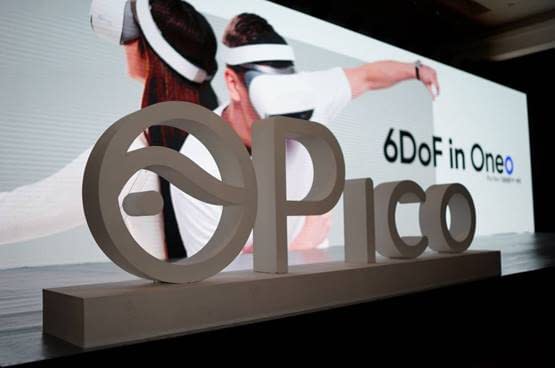 At a press conference in their Beijing headquarters, Pico Interactive has revealed the Pico Neo as the world's first mass-produced standalone VR system.
The Pico Neo is Pico's latest generation of standalone VR headset which features the Qualcomm Snapdragon 835 Mobile VR Platform, an all-in-one ID design, uses lighter and more breathable cloth material, and is equipped with 3K high definition display, high-speed 4GB RAM, 64GB UFS2.0 ROM, supporting 256 GB expanded storage.
Thanks to the excellent performance of Snapdragon 835 Mobile VR Platform and new ultrasonic remote controller solution, the Pico Neo enables 6 degrees of freedom head-and-controller tracking and positioning functions. Without any external sensors, the Pico Neo can track both head and hand (controller) movements. It is the world's first VR standalone device that actualizes 6DoF head-and-controller tracking at a mass production scale.
Another important part of the conference was the demonstration of Pico's B2B VR Enterprise Solutions Program. Although the company has been focusing on the Consumer market, it never stopped exploring applications within B2B industries. Pico established the Enterprise Program at the end of 2015 and after more than 2 years of R&D experience and exploration, the company has developed several industry application solutions based on Pico's full line of hardware products. These include:
The E – PUI (Product User Interface) VR education broadcast control system
VR theatre broadcast control system
Spatial orientation and motion capture
Depth perception systems
An upgraded scheme of family VR entertainment systems.
Combined with industry VR content, Pico can provide industry clients with customized hardware, content, software, and overall system solutions. At the conference, four sets of industry application demos were displayed for experience, involving education, VR Theaters, commercial displays and automobiles.
Enjoyed this article? Share it!