Today, VR developer ARVORE announced that their long-awaited VR title Pixel Ripped 1989 will finally be getting a reveal at both the Game Developers Conference and PAX East in the next couple weeks. This is the company's warm-up before the game is released on May 22nd for PlayStation VR, Oculus Rift, and HTC Vive. Below is a full description of the game along with the teaser trailer, as the game serves as a friendly VR throwback to the gaming we knew three decades ago.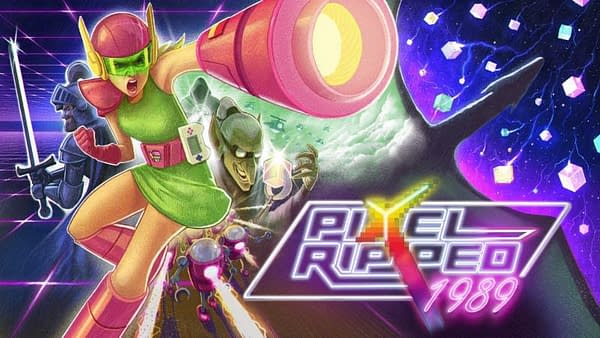 Pixel Ripped 1989 is a wacky multi-dimensional homage to the early days of gaming. The player embarks on a journey into the screen of a classic videogame and beyond. Set in the era of portable 8-bit consoles, this game-within-a-game follows the adventures of Dot, an in-game character who sees her world torn apart by the Cyblin Lord, a villain able to break through the video game screen and invade the real world. In the game, the player inhabits Nicola, a second-grade student who must help Dot save both realities from this menace by facing challenges in the retro-gaming 2D world, all while distracting the cranky teacher and escaping from the furious headmaster in her own 3D world.
Enjoyed this article? Share it!