Some cool news today from Frontier Developments as the company has released a new trailer for Planet Coaster's Console Edition. Its been several months since this version was announced, but the latest trailer shows off more of how the game will look and operate. If you've played any tycoon management game, then this should be pretty familiar territory as you manage a theme park in every aspect from the rides to the staff to the utilities and more. The trailer comes with the awesome news that it will be released not just for PS4 and Xbox One, but that it will also be coming out on the PS5 and Xbox Series X! You can read more about it below along with screenshots and the latest trailer, as the game will be released sometime this holiday season.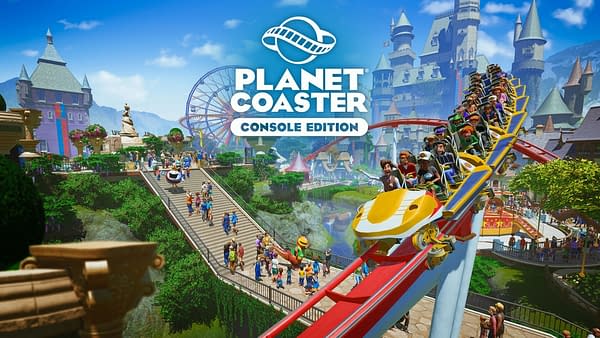 Surprise, delight and thrill crowds as you build the theme park of your dreams. Build and design incredible coaster parks with unparalleled attention to detail and manage your park in a truly living world. Planet Coaster makes a designer out of everyone. Lay paths, build scenery, customize rides and make everything in your park unique with piece-by-piece construction and over a thousand unique building components. Play with nature and reshape the land beneath your feet. Sculpt the landscape to raise mountains, form lakes, dig caverns and even build islands in the sky, then weave coasters through your park above ground and below. Recreate your favorite rides or leave the real world at the door. However you love to play, the most realistic rides and most realistic reactions from your guests make Planet Coaster the most authentic simulation ever.

The deepest park simulation in gaming history rewards your skills and makes management fun. Control every aspect of your guests' experience and watch as Planet Coaster's world reacts to your choices in an instant. Every park guest is an expressive individual who thinks, feels and explores your park with their own interests and desires. Together Planet Coaster's guests will tell you at a glance just how well your park is run. You're the boss with accessible controls that make management fun. Test your skills in a campaign of creative scenarios, or just build for fun and tweak your parks to surprise, delight and thrill your guests.
Planet Coaster links coaster fanatics and creators around the world with the Steam Workshop community hub. Trade scenery, rollercoasters and even entire parks with other players, and add the world's wildest creations to your own park. Discover new content from the world's best coaster park creators every day. Browse and download content from your favorite creators, or choose from the latest designs selected by the Planet Coaster dev team. Whether it's a magnificent ice cream shop or the world's most thrilling coaster, build it, name it and share it with the planet. Join a community of creators and see your designs appear in parks around the world.
Enjoyed this article? Share it!