"Plants vs. Zombies: Battle For Neighborville" Gets A New Holiday Event
Earlier this month, Electronic Arts threw a new event into Plants vs. Zombies: Battle For Neighborville, as they now launch the Season's Eatingz Edition. This one will have you in the middle of the Food Fight Festival, as you compete for prizes and to keep the garden alive. The event also came with a ton of bug fixes this week, which you can read about here.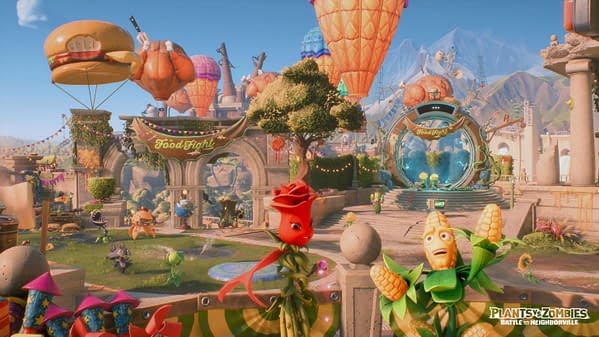 Get ready to fight fare, everyone, because Food Fight Festival is coming! Starting November 1, jump into the Food Fight Prize Map when you visit Wing-Ding's tent near the Multiplayer Portal. Use Prize Bulbs (you can earn them through Daily and Character Challenges, or for every 15,000 XP earned) to score scrumptious items like emojis, gestures, costumes, and more. Reach the half-way point to earn an ice-cream-cone-believable mid-Festival reward: Super Rare Sprinkle Scientist. Then, play to reach the end of the map for the cat costume of your dreams, Legendary Kitty Cap! You'll have until December 1 to reach the end.

Giddy Park is decked out with far-flung food around every corner, too. Watch out for trotting turkeys, splattered sauces, burgeoning burger balloons, and more. We've also made some updates based your feedback in the game so far. Keep reading for the patch notes on what has changed.