DeNA is kicking off the new year in Pokémon Masters by launching a new story event for the next few weeks called "Two Champions". Starting today and running until 9:59pm PT on January 19th, you'll be dealing with two Dragon trainers in Cynthia (Pokémon Diamond and Pokémon Pearl) and Lance (Pokémon Red and Pokémon Blue). You'll also see a new partner added to the mix with Solgaleo. Here's a few extra details on the event for you. Best of luck you to all of you who face off against them over the next few weeks in Pokémon Masters.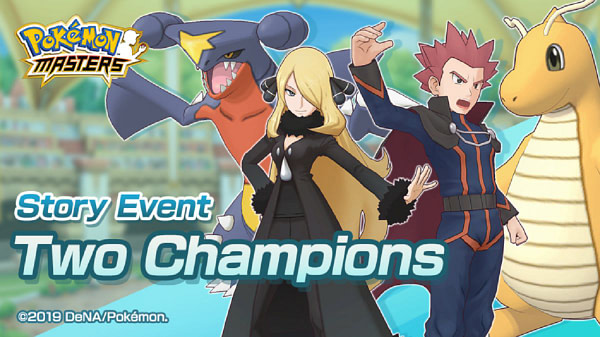 New partner Pokémon, Solgaleo – Players can now pair the game's Main Character with Solgaleo, the Legendary Pokémon originally discovered in the Alola region. The introduction of Solgaleo marks the second Legendary Pokémon to arrive in Pokémon Masters,

"The Beast That Devours The Sun" event is now available until January 21 at 9:59PM Pacific Time, and allows players to earn special items required to "Unlock Level Cap" and learn "Moves & Skills" for Solgaleo.

"Two Champions" event that takes players on a journey with two iconic Dragon Type trainers, Cynthia and Lance. The event ends January 21 at 9:59PM Pacific Time.

Cynthia & Garchomp and Lance & Dragonite sync pairs – Players will be able to add these highly anticipated sync pairs to their teams via character-specific sync pair spotlight scouts. Available until January 21 at 9:59PM Pacific Time.
"The New Year's Rally" Event will be available for a limited time from now until January 21 at 9:59PM Pacific Time, and will rewardplayers with up to7,000 gems for playing special missions and logging into the game.