Posted in: Card Games, Games, Pokémon TCG, Tabletop | Tagged: Mewtwo, pokemon, Pokémon Card 151, pokemon cards, Pokemon TCG, vaporeon
---
Pokémon TCG Reveals Pokémon Card 151: Mewtwo & Vaporeon
Pokémon TCG reveals cards featuring two of the most popular Kanto species for the new Japanese set Pokémon Card 151: Mewtwo & Vaporeon.
---
Pokémon TCG Japan has revealed details for the upcoming set Pokémon Card 151, an expansion based on the original 151 Pokémon introduced in the Kanto region. This set is notable in that it will be the first time we have seen a new Kadabra card in 21 years. Kadabra has been absent from the Pokémon TCG ever since magician Uri Geller sued the company for Kadabra's design, which he felt was inspired by his spoon-bending technique. Just three years ago, Geller withdrew his complaint and publicly apologized to Pokémon fans for the limits that had been placed on the use of Kadabra due to this highly popularized lawsuit. Outside of the return of Kadabra, this expansion is notable in that it will be in Pokédex order, where normal sets are ordered by type first and foremost. This set will be released on June 16th in Japan, and there are currently no details regarding the English-language release. I tend to think that this will be the first special set of the Scarlet & Violet era for English-language collectors, but as of now, there is no way to tell how Pokémon Card 151 will show up in the States. Today, let's take a look at look at two major cards from this set.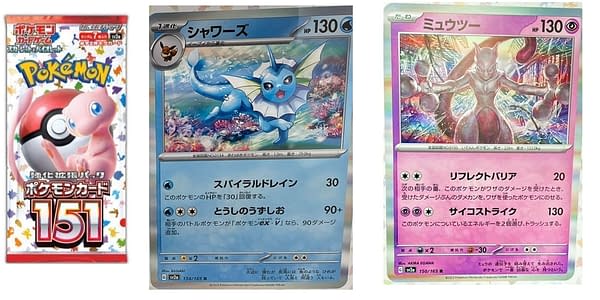 Both Vaporeon and Mewtwo are fan-favorite species, so they could've easily gotten the Pokémon ex treatment here. I'm sure, though, that we'll get Eeveelution ex cards in the future, especially after the success of Sword & Shield – Evolving Skies. The Pokémon TCG knows what they have with the Eeveelutions, which is a guaranteed sale when it comes to the cards as either promo cards or standard expansion cards. We are also very likely to eventually see a Mewtwo-themed set in the future. Looking back to the previous eras, Mewtwo EX led up Black & White – Next Destinies and XY – Breakthrough, Mewtwo GX starred in Shining Legends in the Sun & Moon era, and Mewtwo V was the focus of Pokémon GO in the Sword & Shield era. It's only a matter of time before these species get their due.
Japanese sets often give us early ideas of what the English-language sets may include, so be sure to keep an eye on our coverage. You can stay tuned for previews of Scarlet & Violet cards as well as updates on everything Pokémon TCG right here at Bleeding Cool.
---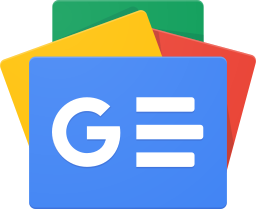 Stay up-to-date and support the site by following Bleeding Cool on Google News today!