Paradox Interactive revealed today that Prison Architect now has a new expansion as your prisoners are now Cleared For Transfer. Developer Double Eleven added the update, which is essentially a ton of additional layers of complexity to inmate management. This will allow you to micromanage at a level you never thought possible before in the game. You can now assign privileges to a security sector, incentivize prisoners to improve their behavior and take control over individual prisons at a grander level. Not to mention a ton of enhanced gameplay features. You can read more about the update below from the announcement made today, as you can download the new expansion for free.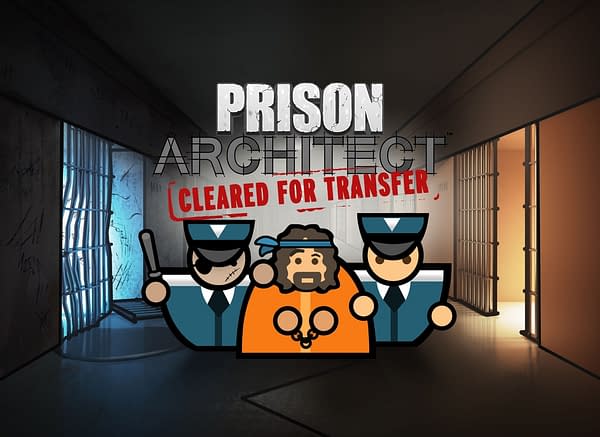 "Prison Architect players have been asking for more ways to manage inmates and customize prison security," Steacy McIlwham, Product Manager for Prison Architect at Paradox Interactive, said. "The folks at Double Eleven have done an incredible job at listening to the community and incorporating player feedback into the game since we partnered with them last year. With the Cleared for Transfer expansion, we wanted to take things further and introduce features that will let even the most veteran Wardens flex their management muscles."

"Prison Architect is a strong and established brand that has millions of players across PC and console," Mark South, Chief Operating Officer at Double Eleven, said. "It's a brand that continues to grow and evolve as we release more content for the game. We have a lot of exciting things in the works for Prison Architect, and we could not have asked for a better publishing partner than Paradox."

Cleared for Transfer's Key Features:

Prisoner Transfers: Prisoners can now transfer between security sectors of your prison. Requirements for transfer to a lower-security sector are entirely up to you.

Special Privileges: Privileges can be assigned based on the security sector, giving your prisoners a motivation to transfer. Prisoners in high security areas are able to see the privileges given to lower security sectors.

Room Grading: You can now grade other rooms, such as yards, classrooms, common rooms, and a new gymnasium.

Custom Security Sectors: Create areas with custom security sectors that can include prisoners from different security levels.

New Actions and Enhancements: You can initiate actions like shakedowns, tunnel searches, and lockdowns by security sector.
Enjoyed this article? Share it!