FACEIT has decided to make a move into the battle royale spectrum of competitive gaming and partnered with PUBG Corp. over a new venture. a beta version of PlayerUnknown's Battlegrounds will launch on the platform on August 17th in beta form, which you can sign up to be a part of right now. Much like how they've done with Dota 2 and Rocket League in the past, you'll be able to compete in weekly tournaments as the company develops the game into potentially becoming another major esports event. Here's a few quotes from the press release.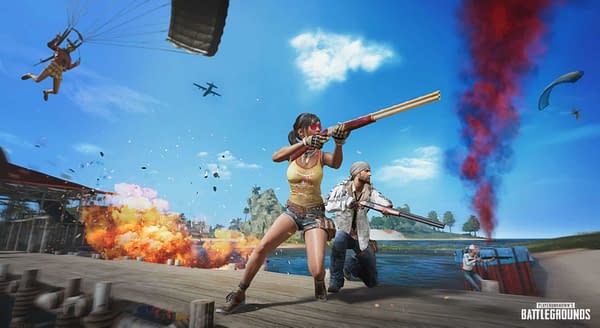 "PUBG is one of the most successful video games of all time, and riding on the wave of the recent success of the PUBG Global Invitational, we are looking forward to the opportunity of playing a role in the development of its competitive scene. It has an incredibly devoted and talented fanbase, and we're in a unique position to provide the community limitless opportunities to progress their skills and play competitively at a whole new level. We worked closely with PUBG to develop the integration and ensure players have a truly seamless experience," says Niccolo Maisto, CEO of FACEIT. "FACEIT's integration offers players, of all levels, a clear and motivating progression system. We're absolutely thrilled to welcome PUBG players to the FACEIT community, and can't wait to watch the leagues develop."

"We are very excited about our partnership with FACEIT, and the value it will bring to our community," said Hyowon Yoo, Head of Business Development and Operations, NA/EU, PUBG Corporation, PUBG Corporation "Over the past several months, we have worked continuously to bring our players new ways to play and enjoy PUBG. The integration with the FACEIT platform brings the possibility to automatically generate lobbies with customized settings, which is what we were looking to achieve after the release of our custom matches. Having proved our potential as an esport, we now want to focus on building the grassroots that will foster our evolving competitive scene and FACEIT provides the ultimate environment for us to do that."
Enjoyed this article? Share it!