The folks over at PUBG Corp. will be throwing a special kind of invitational tournament this weekend on PUBG Mobile. Sixteen high-profile content creator and streamers across Facebook, Twitch, and YouTube will compete in their first ever celebrity tournament being subbed "Player Well Known". We have some of the details for you below, but basically, this is just a fun tournament with celebs who you get to watch shoot each other in spectacular fashion on YouTube.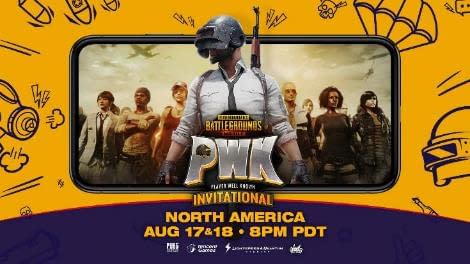 Tencent Games and PUBG Corp. also announced the first-ever PUBG MOBILE Player Well Known Championship, a global tournament focusing on teams across six regions: Europe, Asia, North America, South America, Japan/Korea and etc.

The PWK Championship is made up of the Qualifiers, Preliminaries, Regional Finals and World Finals. To participate, a player must have more than 1,000 fans or followers across specified streaming platforms but can form a squad of up to three other players with no requirements. A team of officials will select teams from all regions based on a point system to participate in the World Finals to compete for the PWK Championship.

In addition to certain prizes, winners will become part of the official PUBG MOBILE squad and have access to promotional resources for streaming. Additional details on the PUBG MOBILE PWK Championship will be shared at a later date.
Enjoyed this article? Share it!