'Quake Champions' Latest Game Mode "Sacrifice" Now Available In Beta
A couple of interesting notes from Quake Champions headed into the weekend. The first is that the new 4-v-4 game mode called Sacrifice is now ready to play during the Beta phase of the game, with the rounds officially kicking off this weekend. This is the mode you're most likely going to see the most of during eSports tournaments, so it's good practice to be ready for that insanity.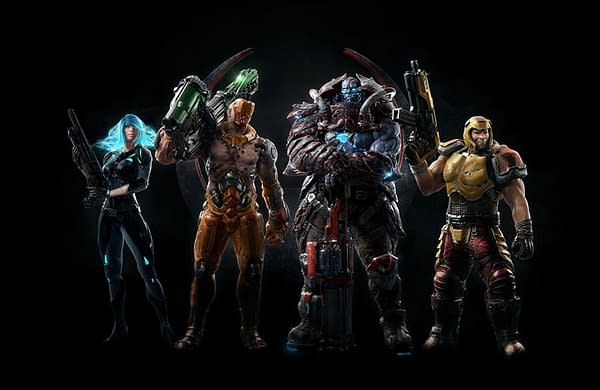 The other tidbit of news is that Bethesda has officially lifted the NDA on all footage of the game. Meaning if you're a YouTube player or Twitch streamer, you can officially start cranking out footage (recorded or aired after the NDA was lifted) to the masses. So be ready to start seeing multiple videos and streams of people testing out the new addition to the game as well. The latest closed beta kicked off today and will run all the way through May 21 at 4 p.m. EST.