Razer Will Hold Its First Official Keynote For E3 This Year
Razer will be performing a first for their company this month as they will hold their first-ever E3 keynote during this year's event. Much like everything else E3, this one will be streamed live during the event. Although it is unclear as to whether or not the event will be live as it happens or pre-recorded. This one will take place on Monday, June 14th at 3pm PT with the CEO and Co-founder Min-Liang Tan, who will unveil a series of hardware for PC gamers. As to what exactly we're going to see, more than likely we're going to be seeing a new headset since they haven't released one in several months. Possibly an update on the Project Hazel facemask, even though the pandemic is slowly coming to a close. Perhaps a new arcade stick for next-gen consoles. In any case, we'll know in just over a week from now.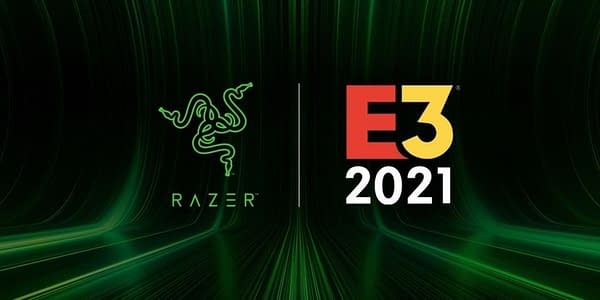 Razer CEO Min-Liang Tan will lead the Razer E3 2021 Keynote in an all-new extended reality format that blends live and virtual spaces together for an immersive presentation experience. Supported by E3's interactive overlay, millions of Razer fans and gamers worldwide will be able to join and engage with the livestream.

Min-Liang will also be joined in his keynote by other industry leading players to showcase innovations that will jointly take PC gaming to new heights of performance and immersion. The Razer E3 Keynote will be internationally broadcasted on E3's official channels (YouTube, Twitch, Twitter, Facebook), within the E3 portal and app, across E3's media partners' websites including IGN, GameSpot, PC Gamer, GamesRadar+ and more, as well as Razer's major social channels.

Following the E3 Keynote, an extended RazerStore Live virtual event hosted by gaming celebrities and Razer staff will be livestreamed on Razer's social channels with additional hands-on reveals, product launches, and giveaways.