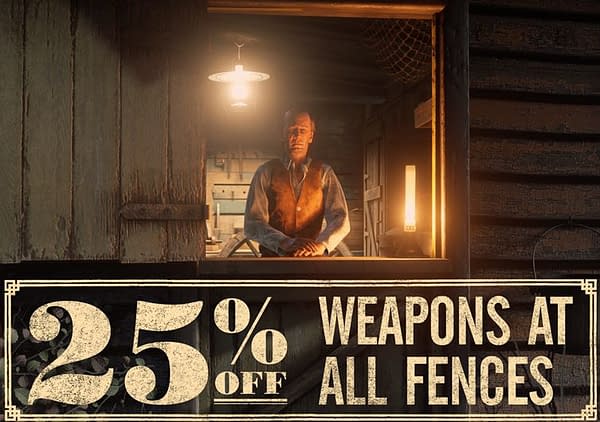 The Red Dead Redemption Online beta continues with its weekly updates, this time bringing discounts of 25% to weapons, saddles, and horse care items.
All fences will be offering a discount of 25% off on all available weapons across their networks of illicit arms and supplies storefronts, which should help you re-stock your personal armories. Additionally, Rockstar is lifting the Rank requirements for weapon inventories for the week, so you know, get packing.
And if you're in need to pick up some better horse tack, Stables and the Wheeler, Rawson and Co Catalogue are offering 25% off all Saddles and Horse Care Items this week. So you can make sure your ride looks as stylish as you do after last week's fashion sale.
Sadly, there are no boosts for double RDO$ or RP this week, so you'll just have to wait until next week to farm for extra cash.
As Red Dead Online is still in beta, if you come across any troubles in the game, feel free to submit feedback here or check the support page.
Enjoyed this article? Share it!