Reliving All of Our Old Quake Survival Days in Dusk
Another title we got to try out at PAX East was Dusk from New Blood Interactive, which we're just going to say right off the bat, had us going back in our minds to the glory days of playing Quake online, with all the intensity and bloodshed you might expect. The game itself makes absolutely no excuses for exactly what it is, as you are dropped into an FPS with the goal of destroying everything in sight that may wish to do you harm.
The game has three modes, two of which we got to try out at the convention. The first is the regular campaign mode where you start at a particular place trying to reach the end without dying, which is already an intense experience. The second was Endless Survival Mode, where you're hit with wave after wave of enemies that you must run around and kill in an enclosed space with few weapons at your disposal.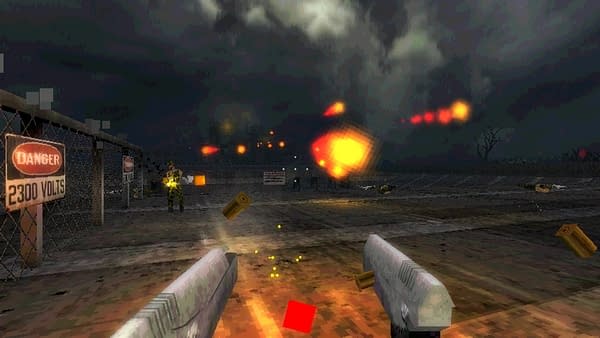 The third, which we didn't get to play for obvious reasons at a con, was multiplayer mode. But from the footage we saw, it's mighty comparable to the way FPS online games from the late '90s ran. If you'd like to play Dusk, you can get it right now on Steam as the company released it back in January for $20.