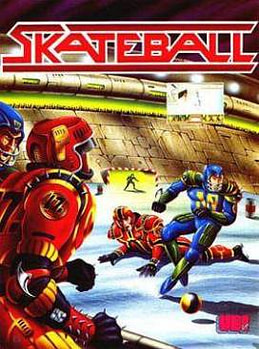 As part of a plan to keep French game maker Ubisoft from being swallowed up by investor Vivendi, which owns 20% of Ubisoft, CEO Yves Guillemot revealed that the company is working with Netflix to produce a live action series based on one of their popular video game titles. No word on what property could be up for development, but popular choices might include Assassin's Creed or Prince of Persia, though we're personally hoping Ubisoft goes with the 1989 Commodore 64 title Skateball, which features a blend of Ice Hockey and Soccer.
"Wee wee are going to produce zee TV show for zee Netflix, haw haw!" we assume Guillemot said, or something close to that; there's only a single reference in a Reuters article that we loyal servants of the 24 Hour Video Game News Cycle need to stretch out into an article. Ubisoft must be feeling the pressure from Vivendi, even though Vivendi reportedly "ruled out" a hostile takeover of Ubisoft in October. Still, the threat isn't going to sit well with Ubisoft, as the French people are very big on independence, as evidenced by this live video from a recent Ubisoft shareholder meeting:
Truly, the most rousing corporate investor report we've ever heard.
When more information becomes available on Skateball: The Movie, we'll be sure to keep you updated.